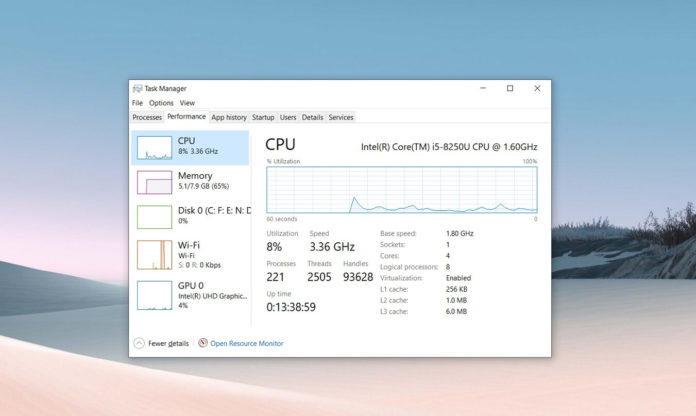 The recent Windows 10 updates have several issues that are making it difficult for some users to use their PCs. According to reports, Windows 10 update KB4535996, KB4540673 and possibly KB4551762 could make your PC boot slower than usual.
We don't have enough data to identify the culprit—it could be a driver or software that is not compatible with Windows 10 update or the update itself is the problem. Many users have blamed optional update KB4535996 for performance issues and others have called out Windows 10 KB4540673/KB4551762.
Windows 10 KB4535996 update has been available since February 27 and not all users have it installed yet.
In theory, KB4535996 is a preview of March update and if you don't have it installed on your PC, you'll receive fixes and improvements introduced by KB4535996 in Windows 10 KB4540673. If both updates are not installed on your PC, all those fixes are included in KB4551762.
Microsoft hasn't released a fix or acknowledged the bug, and even when they finally do, another set of issues could emerge on some configurations.
If your PC suddenly seems to slow down when booting or during general tasks, check to see whether any of these updates downloaded to your system.
If you are experiencing performance issues, you should uninstall the recent patches and test your device manually.
Head to the Start menu and search for 'Settings'. In Settings update, go to Update & security > View Update History. In the update history, check if you have installed KB4535996 and uninstall it from the Control Panel.
KB4535996 is an optional patch and it will not show up again when you check for updates next time. If you don't have it installed, look for KB4540673 and uninstall it. Once you're in, be sure to reboot your system multiple times and if you notice any improvements in boot time or overall performance, the update which you just uninstalled is the culprit.
In our three test machines, Windows 10 KB4535996 resulted in performance slowdown and uninstalling the patch restored the original performance of the hardware.
You should reinstall KB4540673 if the overall performance remains slow.
Whether you'll be affected by this issue is also determined by your system configurations, the apps and settings you use.