The new version of Windows 10 is version 2004 (also known as 20H1) and it includes Windows Display Driver Model (WDDM) 2.7, which improves overall gaming performance, video output, and refresh rate on a multi-monitor setup.
Windows 10's Spring 2020 update adds support for hardware-accelerated GPU scheduling, which allows video cards to manage their video memory. According to Microsoft, the feature should reduce latency and improve the average FPS of the games. It also improves the video output and reduces lag during the video playbacks.
In Windows 10 version 2004, hardware-accelerated GPU scheduling can be enabled from Settings > Graphics. Microsoft says the implementation requires Intel driver 27.20.100.7859 and NVIDIA drivers 450.12 or above.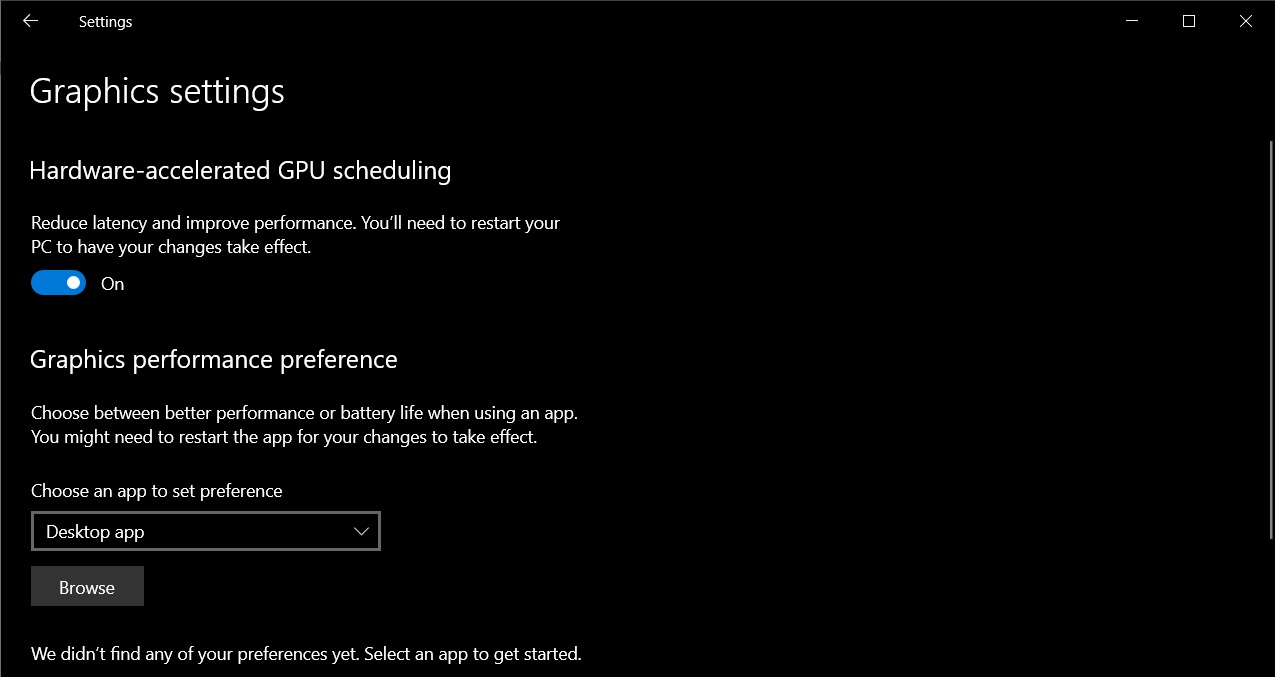 AMD is yet to make compatible drivers for Windows 10 with support for WDDM 2.7 and PCs with AMD graphics does not support Microsoft's hardware acceleration feature.
WDDM 2.7 adds support for the following capabilities:
Shader Model 6.5
DirectX 12: Raytracing Tier 1.1, Mesh Shader, Sampler Feedback: Texture Streaming, Texture-Space Shading, Video Protected Resource Support.
It also appears that Windows 10 will finally improve multi-monitor refresh rates support and address stutters reported by users with multiple monitors setup. Windows 10's next big release reduces stuttering when an app window is moved to another monitor which has a different hertz (Hz).
For PCs with a single monitor, Microsoft has also addressed a bug where moving the second window can cause slutters in the windowed game.
Microsoft hasn't documented the aforementioned improvemets yet, but details could be shared later this spring when Windows 10 20H1 update is ready for public rollout.
In related news, 20H1 comes with a new feature that aims to reduce disk usage and CPU usage by Windows Search. The tech giant is also adding a new Windows setting that will allow users to block apps that are reopened automatically on the system reboot.