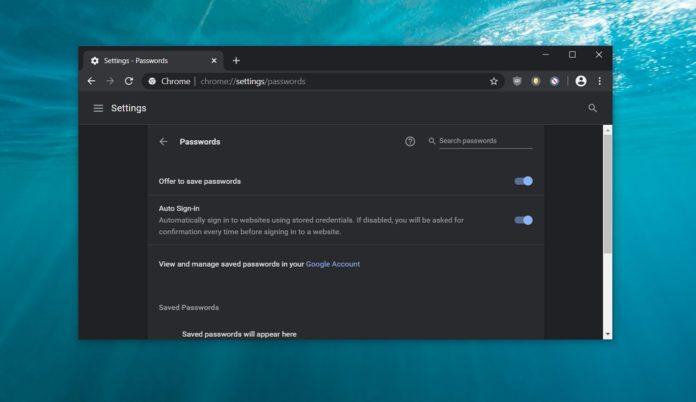 In Google Chrome, Microsoft Edge and other browsers, you've to click on the 'eye' icon next to password to reveal it and copy the password. While the feature works pretty well, it doesn't respect your privacy and the unprotected password can be seen by someone standing next to you.
The tech giant is working on a new feature that lets you copy saved passwords to the clipboard on Windows 10. This means you can copy password and paste it somewhere else without making it visible to you or the person standing next to you.
In the password menu where you can scroll through all of your saved passwords, Google is adding a new option that lets you copy the password to the clipboard. The feature works only on Windows and Google currently has no plans to enable it on macOS.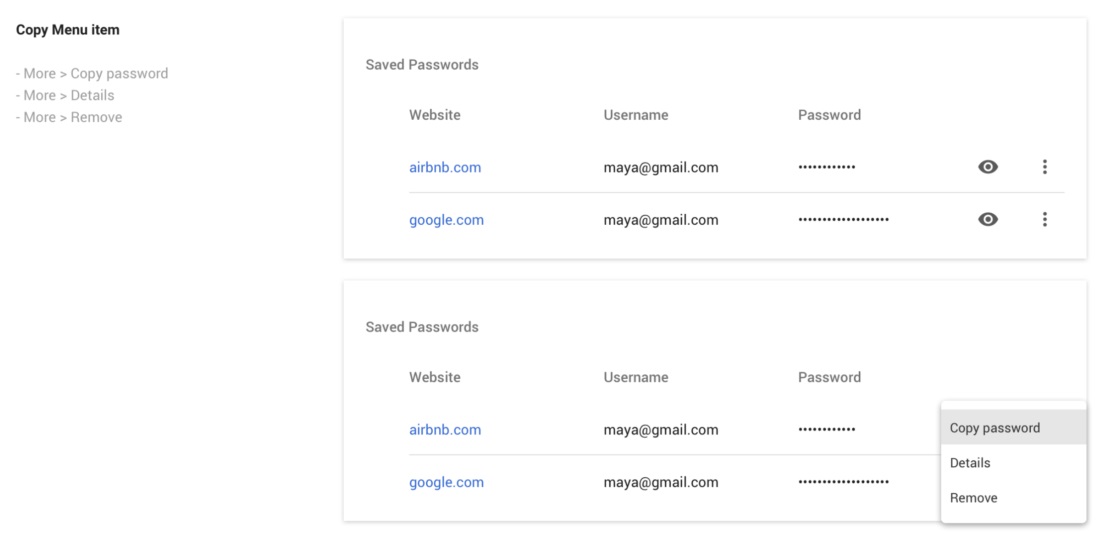 "This change adds a "Copy password" menu item to the Password Settings in Chrome and adds a relevant string. So far clicking the button is a no-op, actually copying the password will be implemented in a future CL," noted Viktor Semeniuk, an engineer working at Google Chrome.
After the commit is implemented in Google Chrome, you'll be able to copy the password to the clipboard without displaying it, just like you do on Android. This is a very welcome change by Google, and it could be implemented in other Chromium browsers as well.
In related news, Google is also bringing its Password Checkup tool to Chrome and it will scan your passwords to see if any have been leaked in security breaches.
Google originally offered Password Checkup feature as a browser extension and the company is now moving it directly into Chrome. Password Checker is available in the Canary builds of Chrome 82 and it can be enabled by turning on the Bulk password check option in flags menu.