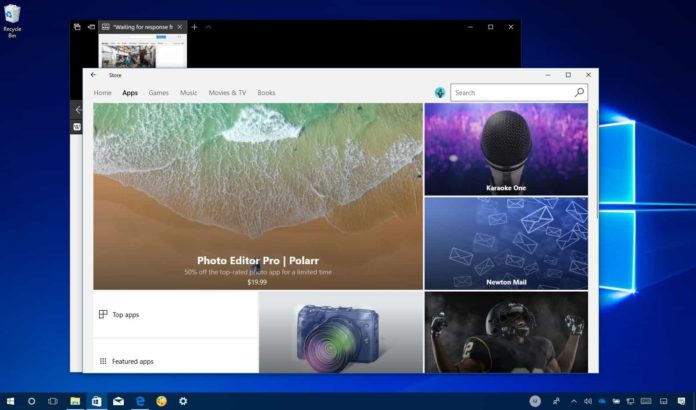 In order to help Google seamlessly integrate PWAs services with its browser, Microsoft is planning to add URL Protocol Handler Registration support for Progressive Web Apps. The integration is pretty neat and it aims to create a more engaging native-like experience.
According to engineers working at Microsoft Edge, registering a PWA as a protocol handler will open web apps when you click on a hyperlink with specific scheme such as mailto:// , ms-word:// or web+music:// in Google Chrome.
For example, if you click on a link of YouTube Music and its PWA is installed, your device will open YouTube Music web app. Microsoft says PWA as a protocol handler could help you in the following ways:
App integration: If you click on a link to a presentation (ms-powerpoint://deck2378465), the presentation automatically opens in PWA .
In a native chat app such as Telegram, if you receive a link to some magnet:// URL, the correct PWA is launched.
When a friend shares a link to a song and you click on it (web+music://songid=1234&time=0:13), the PWA will automatically launch instead of opening a new tab in the browser.
Like Android, Windows 10 also supports protocol handler and Microsoft has already registered msnews and msnnews links to open Microsoft News app, and Office is registered to handle both ms-officeapp and ms-getoffice.
Chrome PWAs to run on OS login
Microsoft is also working on another feature that would allow users to run PWAs on OS login. The feature is aimed at allowing high-engagement PWAs such as Outlook, chat apps and others to start running when Windows 10 boots.
This allows you to get important notifications from Windows 10 PWAs right away after login. The feature would be optional as Microsoft says it will let you disable auto-start feature for PWAs from the browser to reduce memory usage.