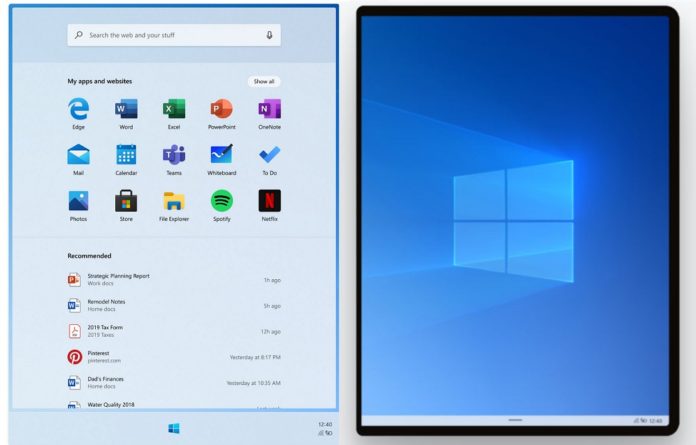 On October 2, Microsoft unveiled the Windows 10 X (a new version of Windows 10) alongside Surface Neo and Surface Duo. According to Microsoft executives, the OS is specifically created for dual-screen devices, but Windows 10 X is expected to be available in late 2020 for laptops as well.
Initially, the OS will work with the new dual-screen Surface Neo and possibly similar hardware from Microsoft's OEM partners.
Windows 10X is part of Microsoft's new strategy to change the architecture of Windows, remove the clutter, offer a modular shell, address the performance and security concerns.
The now-deleted leaked document recently revealed that Microsoft is considering Windows 10X for clamshell devices and Launcher will replace the current menu experience. Action Center is also being revamped with a focus on quick settings, and taskbar will adapt itself to the new form factors.
The documentation also makes a brief mention of Win32 apps support on Windows 10X. This is the first time an official document has confirmed Win32 apps (legacy apps) and  Progressive Web Apps support for Windows 10X. Unfortunately, images of the Win32 apps running on this platform haven't leaked yet.
"Office – Co-existence of Win32 apps and PWA (Progressive Web Apps) on Santorini; related to Shellification efforts," the document reads.
It's likely that Windows 10X will ship with Office PWAs, but users will be able to download the Win32 apps from Microsoft website if PWAs fail to meet their needs.
As previously rumoured, Windows 10X support Win32 apps via cloud-powered containers and legacy components are loaded only when a Win32 app is actively running, thus delivering better performance and longer battery life.