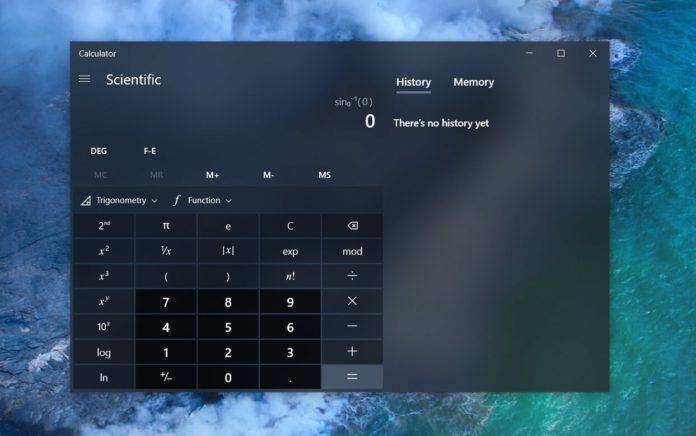 Windows 10 has a calculator built-in and it has several tools that are dedicated to more advanced work. You can adequately calculate the simple mathematical functions with the default calculator app shipped with Windows 10, but the app feels incomplete for trigonometry, statistics and other advanced numerical problems.
Microsoft is rolling out a new update for Windows 10's Calculator app with support for more advanced operations. The update adds full-fledged Trignomentrory support and as well as Function (f) to show the relationship between sets.
As you can see in the below screenshot, Windows Calculator supports all the six functions of an angle used in trigonometry.
Calculator app version 10.1909.1.0 with two new features is currently available for PCs with Windows 10 November 2019 Update (version 1909) only.
Windows Calculator gets compact mode
Microsoft is rolling out another update for Calculator app on Windows 10 May 2019 Update or newer with an "Always on Top" mode. This mode will keep the app's window floating over any other window.
You can enter the 'Always on Top' mode by clicking on a button next to the hamburger menu. Once you do, Calculpapr app will enter Compact Mode or mini-mode and it will hover over other app windows.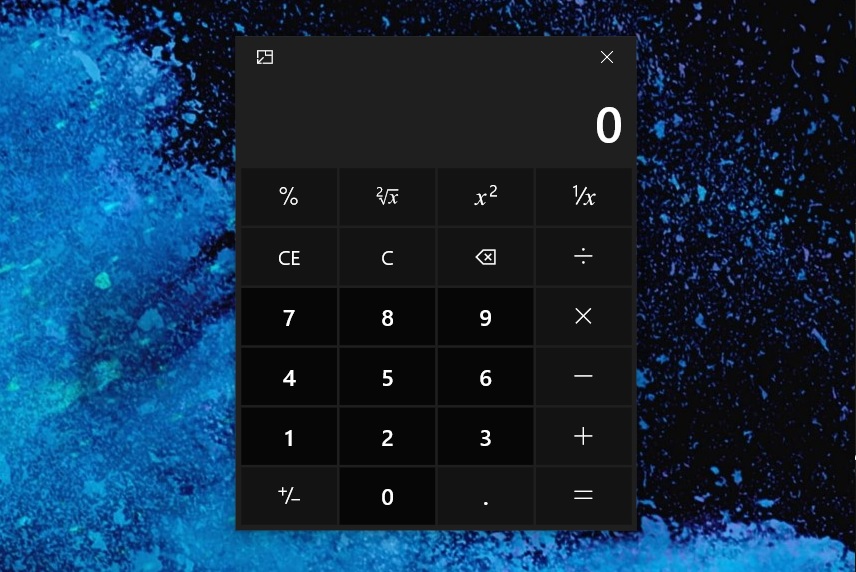 Always on Top mode is useful if you are a student or employee and you handle math operations on a daily basis. Users can exit the Always on Top mode by clicking the same button.
Open-source Calculator will also get graphing mode
Microsoft recently open-sourced Windows Calculator and the company announced that it's working on new Graphing Mode that will allow users to preview mathematical equations on a graph.
The Graphic Mode could be useful for businesses and as well as a nice feature for students. This feature will also support linear, quadratic, and exponential models.
Microsoft is expected to update Calculator ap later this year with Graphic mode.