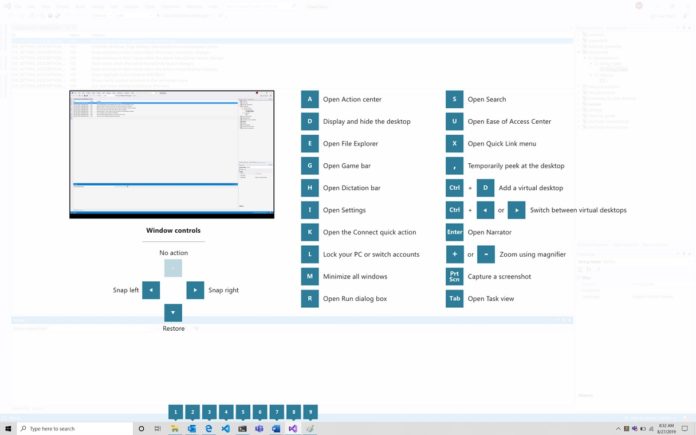 In the 90s, PowerToys was one of the most popular suites of tools developed by Microsoft to enhance Windows experience and add a lineup of additional features. As promised, Microsoft has released the first preview version of PowerToys for Windows 10 with two exciting features.
PowerToys currently comes with FancyZones and ShortCut guide feature. PowerToys' ShortCut guide is a useful feature if you want to perform certain task with keyboard shortcuts but you don't remember the combo for hotkeys.
The app kicks in and renders keyboard shortcuts on the screen when you press a button on your keyboard. Another feature is FancyZone which should help you to manage the windows of the apps, so you can work with multiple apps on the screen more easily.
"FancyZones is a window manager that is designed to make it easy to arrange and snap windows into efficient layouts for your workflow, and also to restore these layouts quickly. FancyZones allows the user to define a set of window locations for a desktop that are drag targets for windows. When the user drags a window into a zone, the window is resized and repositioned to fill that zone," the firm said.
If you are interested, you can download the app from Github.