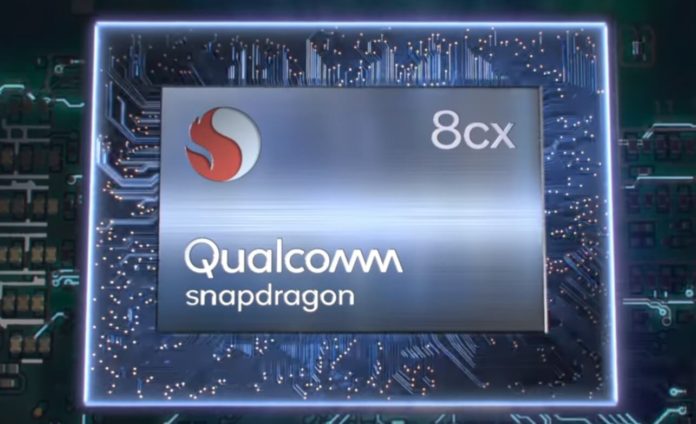 Benchmark of a new Qualcomm Snapdragon processor has been spotted on Geekbench and the processor appears to be Snapdragon 8cx, which is the chipmaker's answer to Intel's mid-end offerings.
In two benchmarks (1, 2), Snapdragon Snapdragon SC8180X (8cx) has shown considerable performance already. Geekbench tests on a device with Windows 10 64-bit version revealed a single-core score of 3,327 and a multi-core score of 11,154. It may not have exceeded the Intel Core i5-8250u in these two benchmarks, but it's done a great job catching up.
The benchmarked Snapdragon 8cx also confirms the claims that Qualcomm made at the processor's launch event. According to both Qualcomm and benchmark, the Snapdragon 8cx will run at 2.84GHz, which is perfectly fast enough to run office tasks and mid-core games just fine.
Qualcomm also stated that the Kryo 495 CPU inside the Snapdragon 8cx is at least 2.5 times as powerful as the Snapdragon 850.
Snapdragon 8cx could be Qualcomm's answer to Intel's Core i5 series and it could finally bridge the gap between the two platforms, and the battery life will be the strongest point of the Snapdragon architecture.
Battery life has considerably improved in new Snapragdon CPUs and the results were a whopping 20 hours for this chipset.