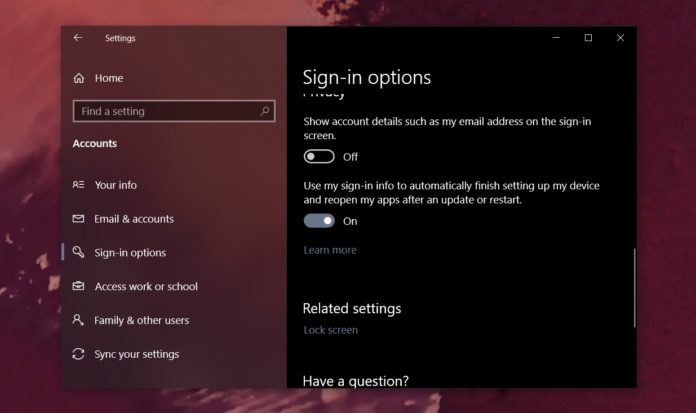 Windows 10 can restore apps from your last session after a system reboot, but this feature is tied to the "Use my sign-in info to automatically finish setting up my device" setting in May 2019 Update or older. If you turn off this feature, the automatic sign-in will also stop working and you'll need to sign in to complete the setup after every quality or feature update.
Microsoft introduced this fundamental change in the Fall Creators Update and it basically allows users to change the way the system handles apps during sign-in.
With Windows 10 20H1, Microsoft is introducing a new app restart setting that will finally allow users to manage the restartable apps without turning off the automatic sign-in feature.
Windows 10 20H1 will have this new setting turned off by default, but you can turn it on if you want the system to remember which apps you had open before the shutdown, reboot or sign out. After you sign-in back, Windows will try to load the apps, and this is independent of Windows's built-in autostart feature.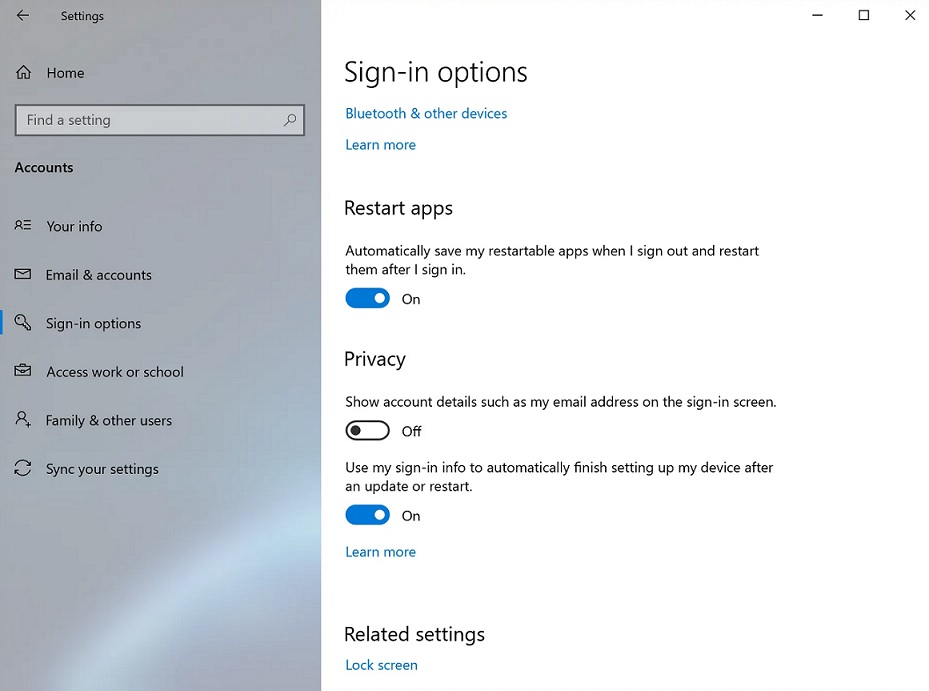 You will find the restartable apps option in Settings > Accounts > Sign-in Options under 'Automatically save my restartable apps when I sign out and restart them after I sign.'
According to Microsoft's typical release roadmap, Windows 10 20H1 will become available for non-Insiders in April or May.