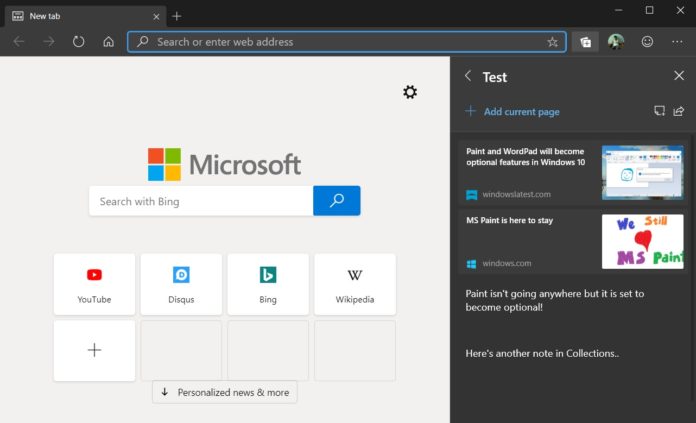 Microsoft Edge (Canary) is getting the highly-anticipated 'Collections' feature, which is a new way to organize and share the information such as shopping wishlist that we come across every day while browsing the internet.
Collections can be opened by clicking an icon in the extensions tray and the pane includes the "Add Current Page" option. As the name suggests, this option will add the current webpage to the Collections list and you can also give a name to the Collections.
You can use Collections to collect and gather anything that you come across while browsing the web. For example, you can browse and add products pages from Amazon and Microsoft Store to the Collections, and compare items. If you are a researcher or you are working on a project, Collections will help you organize research information from platforms like Wikipedia, Encyclopedia and others.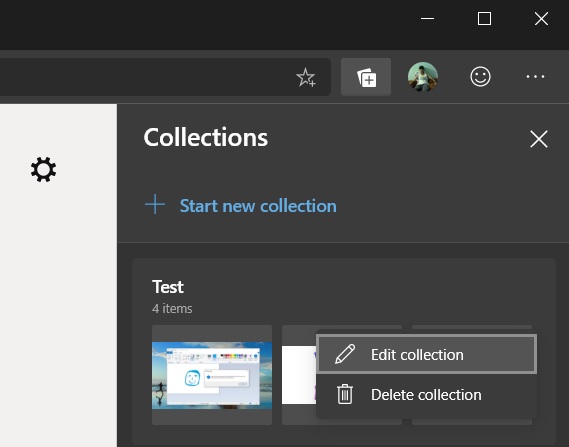 You can add notes to the Collections and there's also an option to export research or shopping list into an Excel document. You can add more than just one website or note to Collections.
How to enable Collections in Microsoft Edge
Open Edge flags menu (edge://flags)
Search for 'Edge Collections'.
Click the dropdown and choose Enabled.
Click 'Restart' button located at the bottom to relaunch Microsoft Edge.
After Edge is rebooted, you will find a new Collections button next to the address bar and you can get started by clicking on the icon.