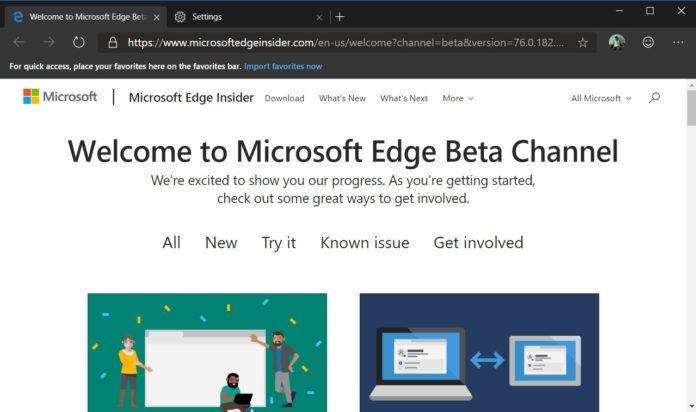 Microsoft recently launched the new Edge web browser, which it built on top of Chromium open-source project. The brand-new Edge is only available through Dev channel, which receives weekly updates, and "Canary" which is updated regularly.
Microsoft says it is working on a "beta" version of Edge that will receive updates every six weeks and offer a more stable experience. A Stable branch will be launched as well.
It seems that the beta version of Chromium-based Microsoft Edge can be downloaded from here and it works without any problems. Unlike the Edge Dev and Canary builds, the unreleased beta version of Edge is still on the Chromium 76. Several features, including dark mode settings is missing in the beta version.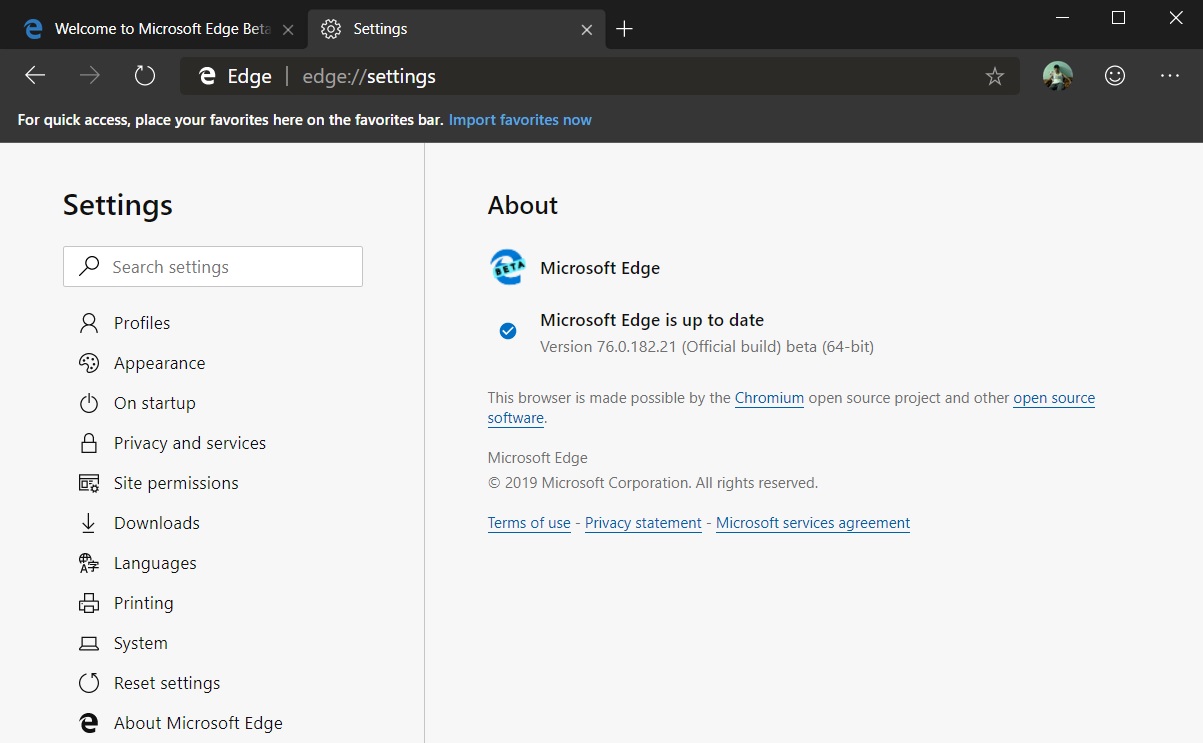 If you replace beta with stable in the URL, you should be able to download the installer of Edge stable, but the installer will fail to execute the download with the following error message:
There was a problem installing due to a server issue.
It's worth noting that the Beta channel previously leaked in May and it has always been possible to download browser through this trick.
In a Reddit AMA, Edge engineering team stated that the Beta version is not waiting on anything related to Microsoft's commits to Chromium.
"…We're trying our best to build out a great experience that will be ready for everyone to try," a Edge engineer noted.