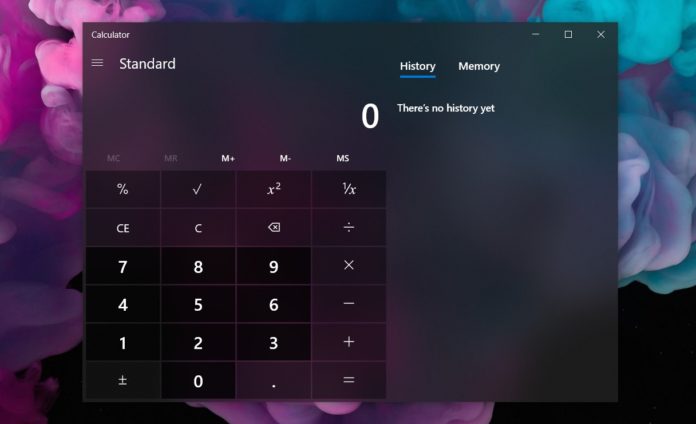 Microsoft is one of the biggest players in the open-source community and the company recently open-sourced Windows 10's Calculator app on Github. This approach has allowed developers to contribute to Calculator's development or use the codes of it for their own projects.
Today, Microsoft announced that Windows 10's Calculator will be getting a very useful feature that would allow users to see the app all times. Windows Calculator is getting 'Always On Top' feature that will make the app window appear on top of other windows, letting you see it all times.
Calculator's Always On Top will have the following capabilities:
Pin and unpin the Calculator on top of other windows.
Ability to use any other apps or tasks while Calculator is pinned to the top of the window.
You will have access to all Calculator features.
"One of our top requested Windows Calculator features is the ability to keep Calculator on top of other windows as you work—you'll soon be able to do just that! Also, tiny calculator," Microsoft noted in its announcement.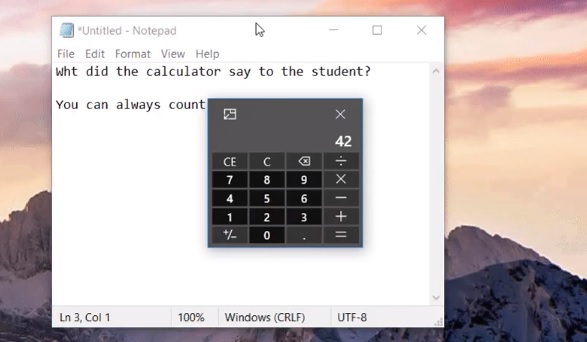 Microsoft is also adding a compact view mode to Calculator that shunt it to a small window (smaller than currently allowed minimum window sizing) without compromising the basic controls.
The new features will be shipped to Calculator via Microsoft Store soon.