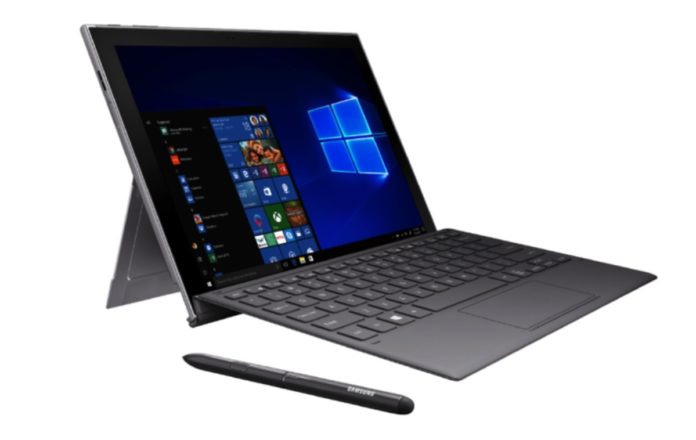 Samsung is gearing up to launch a new device that would run Microsoft's Windows 10 operating system and it might make its market debut as the Galaxy Space. Samsung's unannounced device with Windows 10 and 8GB of RAM has been spotted on Geekbench, and the device does not appear to be part of the company's Galaxy Book series.
We have come across two Galaxy Space listings on the Geekbench database, and both were published last week.
The device has been spotted running Windows 10 32-bit version and it comes with up to 8GB of RAM. It has 8 cores and the clock speed is 2.84 GHz. It's also not known if this is a 2-in-1 device or Windows Mixed Reality headset. There is no word on other specifications of the Galaxy Space such as screen size, form factor, battery, and storage.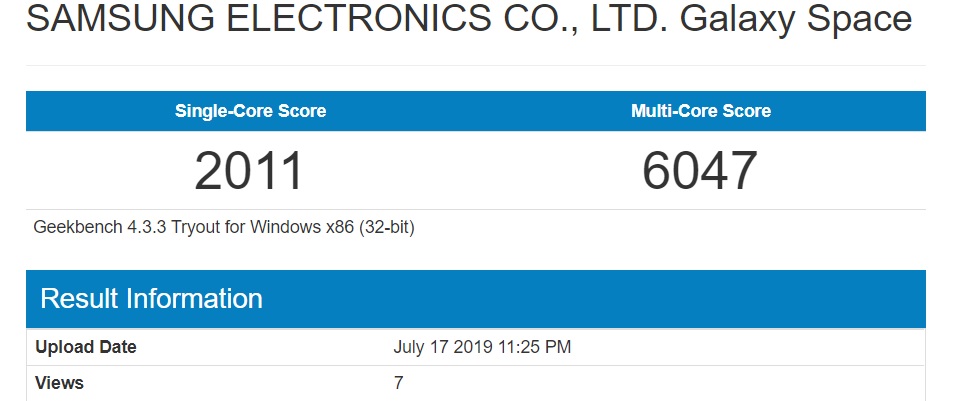 The single-core and multi-core score is 2011 and 6047 respectively. The processor specification is unclear, but it could be Snapdragon 855 or one of its variants.
It's also worth noting that single-core and multi-core scores are similar to the Geekbench tally of the Galaxy Book2.