From Windows Sandbox to light theme to UI improvements, Windows 10 May 2019 Update has plenty to offer. Microsoft's latest Windows 10 monolithic update also includes performance improvements for AMD-powered computers.
Windows 10 version 1903 comes with updated Windows scheduler to work better with AMD's hardware. In previous versions, Windows 10's scheduler has been found to be affecting the performance of AMD Ryzen CPUs.
Microsoft and AMD have been working on fixing these problems. A Scheduler update for Windows is part of Windows 10 version 1903 and it includes improvements that will allow Windows 10 to utilise the characteristics of Ryzen in a better way.
Microsoft's update will change the way the system allows the scheduler to interact with Ryzen CPUs. It is part of Microsoft and AMD's efforts to make Windows 10 more aware of the Ryzen design and core topology.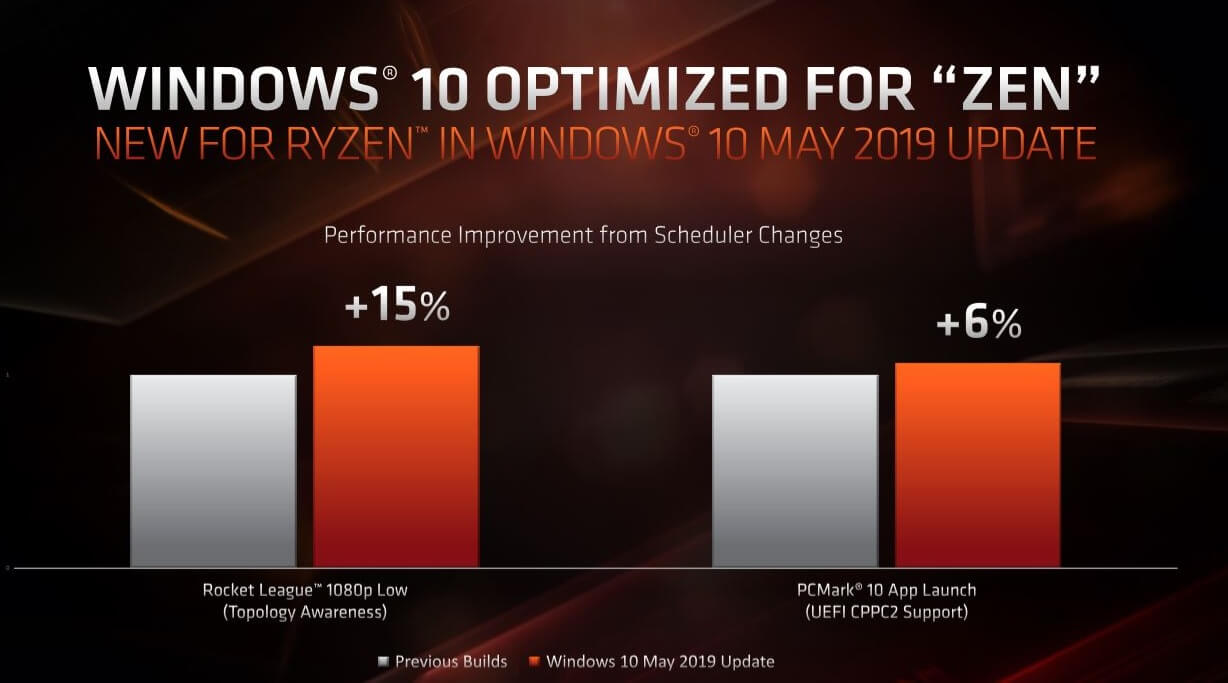 AMD has shared some slides which show a 6% boost in launch speed of PCMARK 10's app and 15% improvement in Rocket League when played at 1080p.
These changes will cut latency and improve improvement by allowing the process threads to stick to single core complex. It will also allow Windows 10 to utilize the aggressive clock speed boost and improve the system's performance.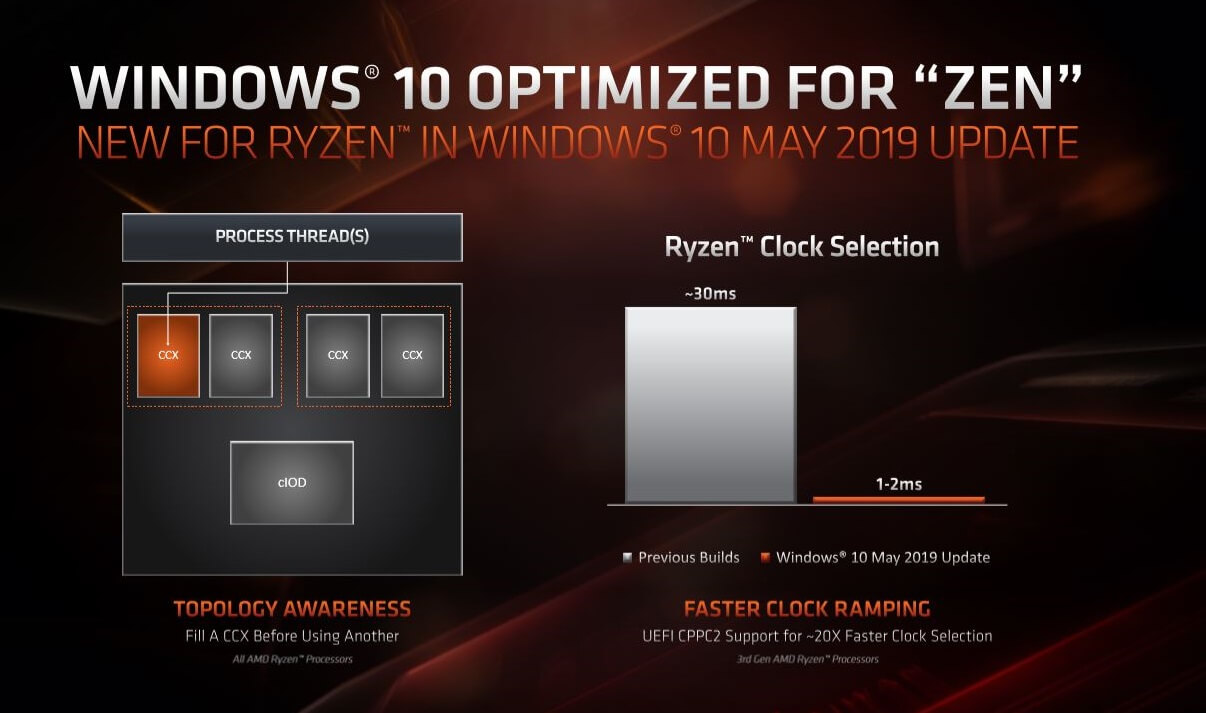 As Windows 10 is now more aware of the design of the AMD CPU, you'll also notice faster clock speed ramping.
The Ryzen CPUs are finally more responsive when clock speeds are changed. Previously, the speed selection change required 30ms, but it can now happen in just 1-2ms, which is a significant boost.