Google is testing a new feature called Tab Groups for Chrome in the latest Canary builds. The feature is designed to organize your browsing experience by allowing you to group tabs.
You can enable the feature from Chrome's flags menu by searching for 'Tab Groups'. Once enabled, you will be able to add tabs to a group by select 'Add to new group option' which appears when you right-click the tab. Once a group is created, you can add another tab to a new or the same group.
This feature is expected to be rolled out to the public with Chrome 77, ETA for which hasn't yet been announced by Google.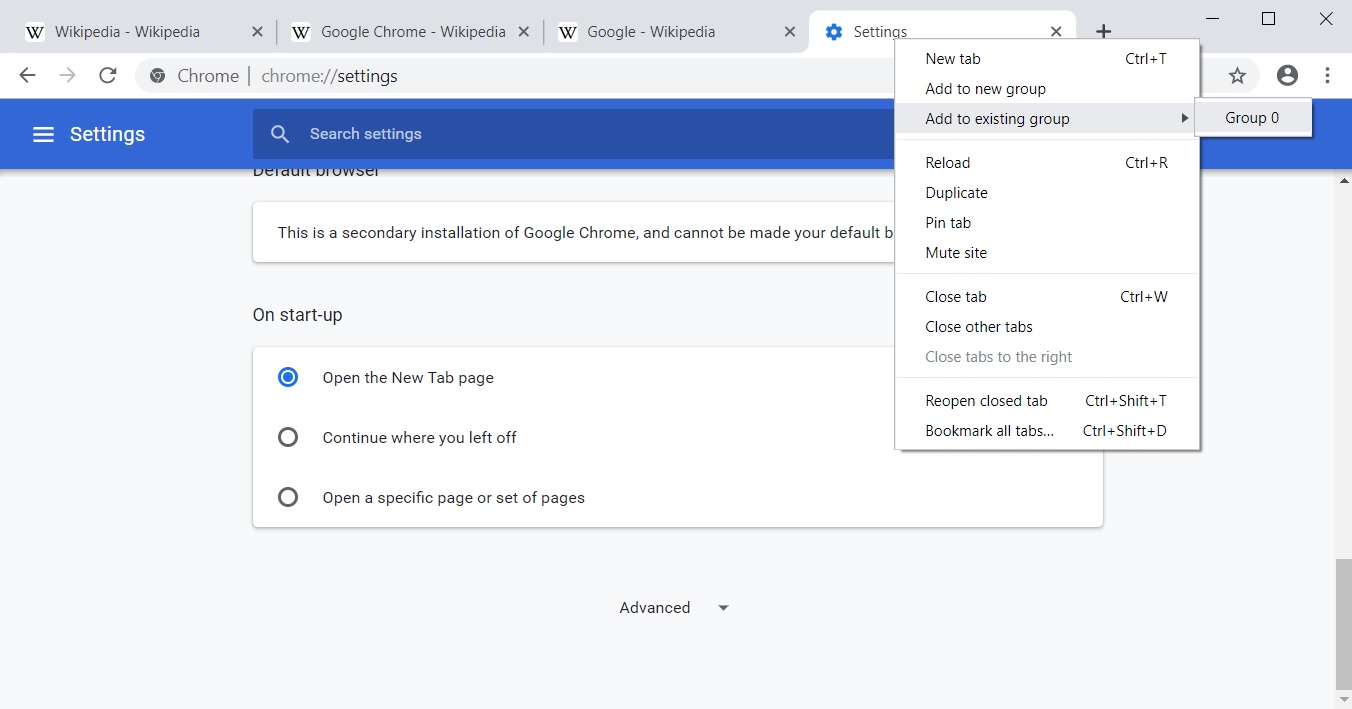 Pin Tabs with Drag and Drop feature
Google is also testing another new feature to helps you to Pin Tabs with Drag and Drop. This feature is currently under testing in the Canary build of Google Chrome. To pin a tab in Chrome, you need to right click > Pin tab. Pinning tab is already available in the Chrome browser, but Google is working on modifying the feature.
Google will now allow users to pin and unpin a tab by dragging and dropping tabs from one side to the other. The company is working on this feature due to the increase in the number of pinned tabs.
But for the drag and drop feature to work, you would first need to pin a tab by right click > Pin Tab function and then you will easily be able to drag and drop tabs over the pinned tab.
To unpin the tab, you need to drag it from the left side of the screen and place it where normal tabs are located. As noted, this feature is being tested in the Canary version of Google Chrome and can be enabled with  the following flag:
Drag to Modify Tab Pinnedness
Once enabled, restart the browser to access the feature.
There is currently no ETA announced as to when all these changes will be made available to the public version of the Chrome browser.