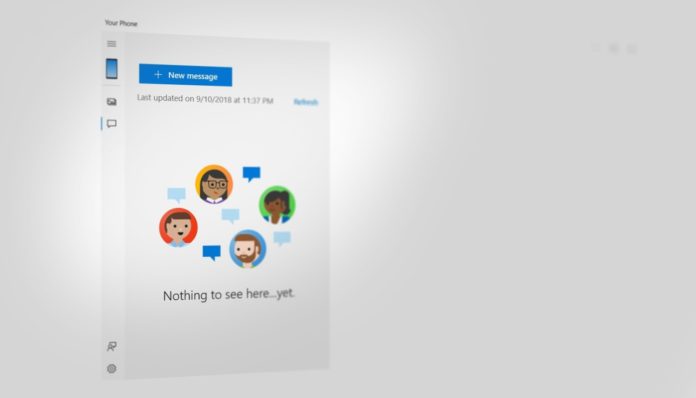 Windows 10's Your Phone app bridges the gap between your desktop and smartphone by allowing users to quickly send and receive texts right from your PC without using Android phone. Microsoft hopes that Your Phone will evolve into something even bigger, and the most recent update comes with significant improvements in this regards.
Your Phone app recently received phone screen feature that allowed users to mirror their Android phone's screen directly onto a PC. There are a lot of limitations as to who can use this feature. For example, not all phones are compatible and it also requires modern Bluetooth solutions.
Initially, the app supported devices like Samsung Galaxy S8, Galaxy S8+, Galaxy S9, and Samsung Galaxy S9+ and OnePlus 6/6t. Today, Microsoft announced that Insiders can now try the Your Phone screen mirroring experience on additional Samsung phone models – Galaxy A8 and Galaxy A8+.
At the moment, Your Phone's screen mirroring feature works only on PCs with Bluetooth radio that supports low-energy peripheral role.
Messaging improvements
Microsoft is testing a new version of Your Phone with Insiders that adds new messaging features. The company says that you can now send and receive images, GIFs right from your desktop.
The update also adds a visual indicator on the Messages node to remind you when you have unread messages. Your Phone app can now also sync contact thumbnails for all your contacts.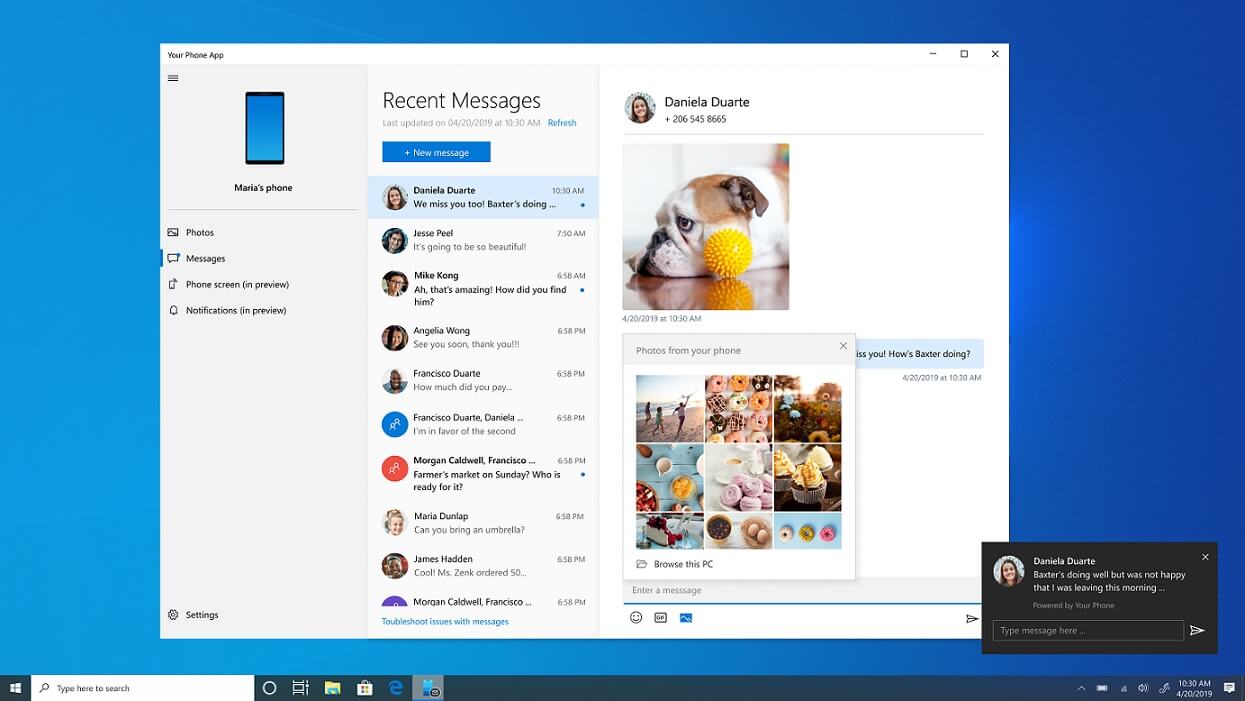 The update brings in-line reply which you can use to quickly reply to text messages directly from Windows 10 toast notifications. Your Android phone text messages would appear as a notification in Windows 10 and you can reply to the SMS without even opening the app.
Microsoft is also bringing emoji picker, so you can easily add emojis to your text messages.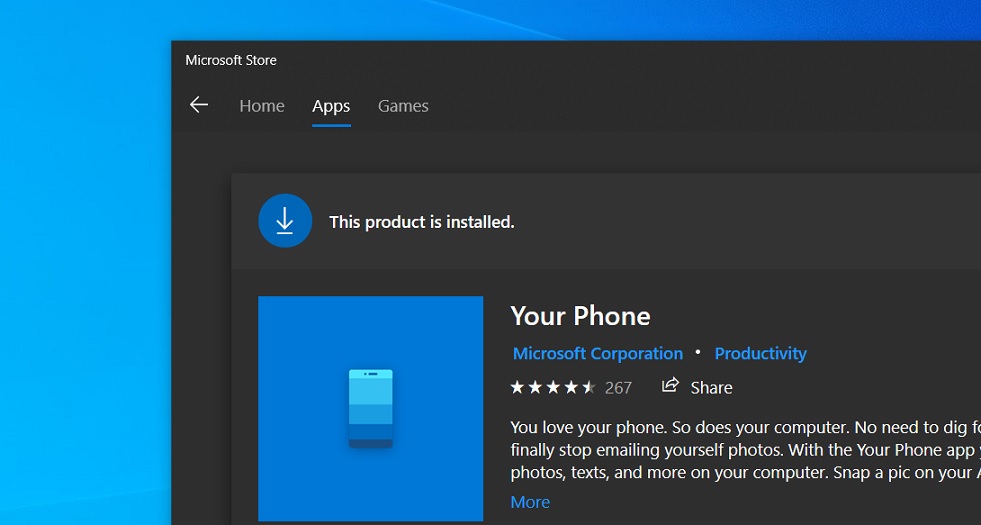 Another important change this update brings is support for sync over mobile data. Microsoft says you can turn on mobile data on your phone and still sync your photos, messages, and notification to the desktop.
Initially, the app only synced contents when both PC and mobile are connected to WiFi, but you can now use the app smoothly without connecting mobile to the WiFi network.