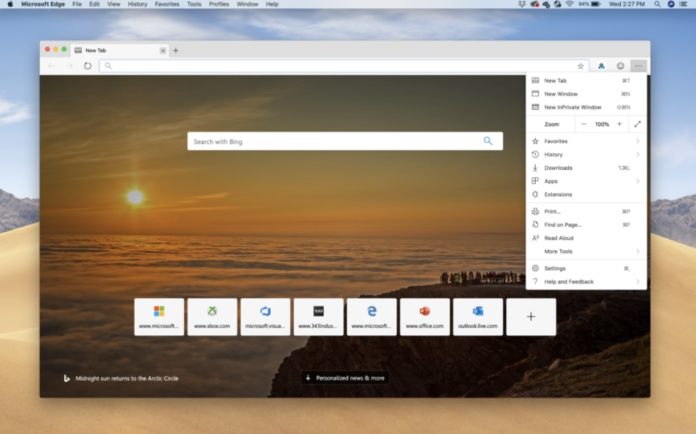 Microsoft has moved Edge to the Chromium rendering engine, which is the same platform that Google Chrome uses. This is a good move for Microsoft and Edge users, as it should mean that web compatibility problems should no longer happen and the browser would also work across platforms.
As expected, this new version of Edge is now being made available on various platforms and not just Windows 10.
It's been more than a decade since a Microsoft browser was last available for Apple computing devices. Today, Microsoft announced that users can download and install the preview version of Microsoft Edge for macOS right now.
You can join Microsoft Edge Insider program and safely use the early bits of Edge on macOS, but remember this is an early version of the web browser and there will be bugs. The browser should work fine in most of the cases as it uses Chromium which is compatible with Apple's platform.
"Microsoft Edge for macOS will offer the same new browsing experience that we're previewing on Windows, with user experience optimizations to make it feel at home on a Mac. We are tailoring the overall look and feel to match what macOS users expect from apps on this platform," the company wrote in a blog post.
At the moment, only Canary builds are available for macOS and new updates are released every night. If you're interested, you can download Edge for macOS from here.