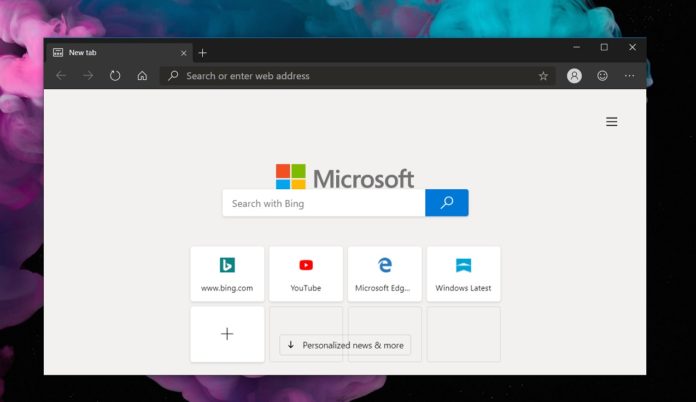 Chromium-powered Edge was recently launched for Windows 10 and Microsoft is working on multiple big changes for the browser, including a better privacy tool. Meanwhile, Microsoft has rolled out a new update to Edge with a slew of improvements and bug fixes.
Microsoft Edge Dev Build 76.0.152.0 is rolling out and many of the changes included in this release are also available for Microsoft Edge Canary. In the changelog, Microsoft says that Spellcheck is now enabled by default for everyone. The update also refreshes the layout and colours of Downloads, Extensions, Favourites, History, and Settings.
Read Aloud feature now uses the new cloud-powered voice by default. Microsoft is also updating the logic for quick links that you find on the new tab page. After this update, if you add or edit any site manually, the site will remain in the list unless you delete it. The other sites, which are based on your browsing history, will change often.

Microsoft Edge now also supports Dolby AC3 and E-AC3 audio decoding for some media playback sources. You can now sort favourites by name from the manage favourites page. To use this feature, you have to right-click on the background and select 'Sort by name' option.
You can also reorder favourites in the favourites bar using ALT+SHIFT+LEFT and ALT+SHIFT+RIGHT commands.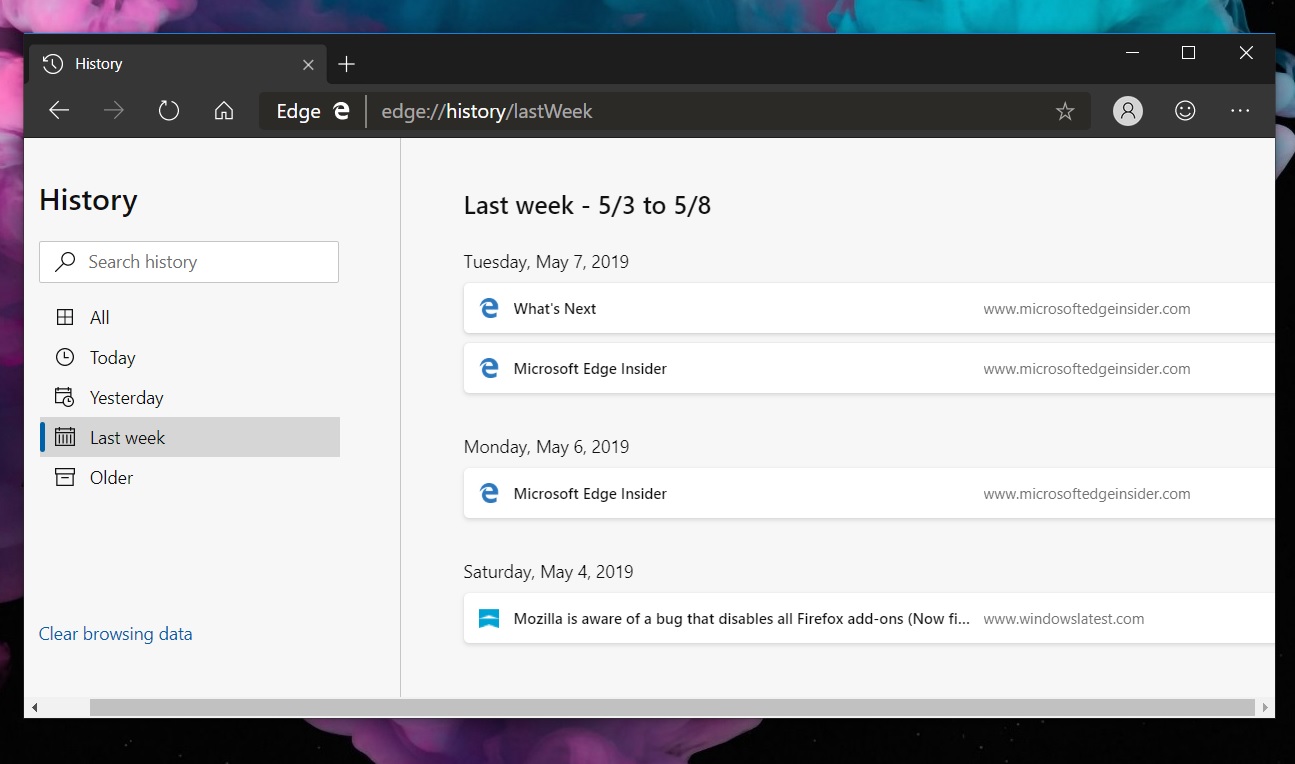 The history page has been updated with the ability to filter the browsing history by time range and you can also search for items after filtering the results. The traditional CTRL+A now also works and this shortcut can be used to select all current items on the history page.
Add a profile flyout now respects dark theme and default profile icon switches to the grey background in dark mode. The update also improves tooltips. You'll find a new tooltip for tab close button and tooltips now also support keyboard shortcuts.
The title of an InPrivate window now contains InPrivate, so users can identify when the browser is in incognito.