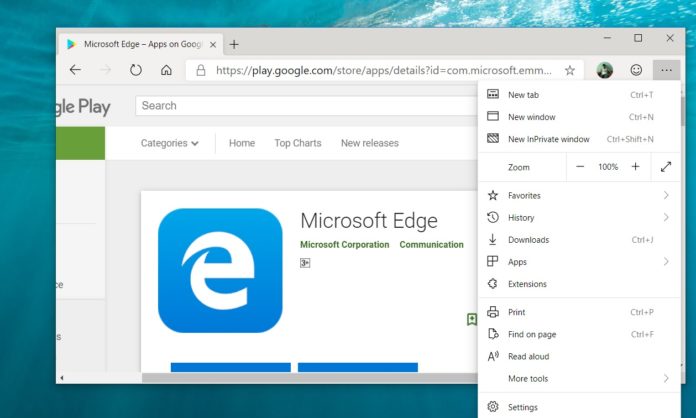 The work on the Chromium Microsoft Edge has advanced over the last few weeks and Microsoft is also working on a couple of new features to improve the web browsing experience. In a recent update to Microsoft Edge Beta for Android, Microsoft has added a new feature that would allow users to sync their browsing data across mobile and desktops.
With today's update for Microsoft Edge Beta on Android, Microsoft has started implementing the initial bits of the synchronization feature that would allow users to sync content between the PC and the Android versions of the browser.
For now, Microsoft's Chromium-based Edge on both mobile and PC can only sync favourites, but the software maker is already working on syncing more content.
"Microsoft Edge for Android Beta users – we are now starting to roll-out favorites syncing with our Chromium based Microsoft Edge preview! iOS support and syncing more than favorites coming soon," Microsoft said in the announcement of the update.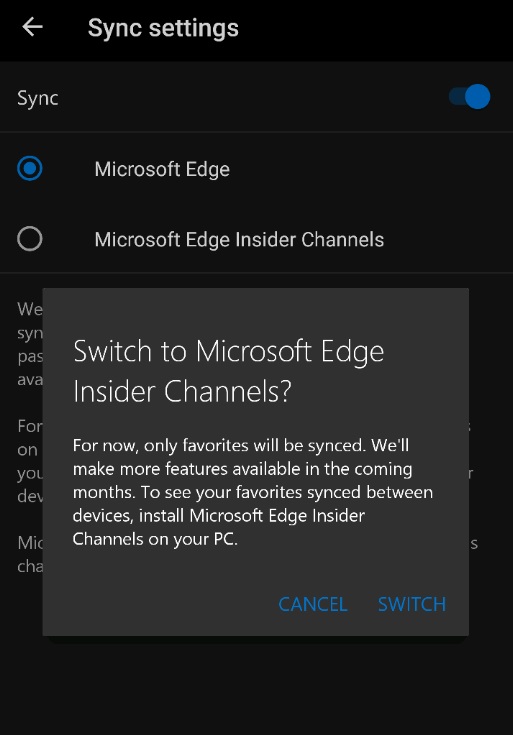 In the near future, you will be able to see tabs, passwords, autofill, and other contents across your devices. This means you can browse tabs or save passwords in Edge for Windows 10 and access them on your Android device or vice versa.
"For now, when you install Microsoft Edge Insider Channels on your PC and mobile devices, you'll need to sign in with your Microsoft account to sync your favorites across your devices that use Microsoft Edge Insider Channels," Microsoft explains.
It's worth noting that you cannot sync data between the new Edge and classic Edge on Windows 10.