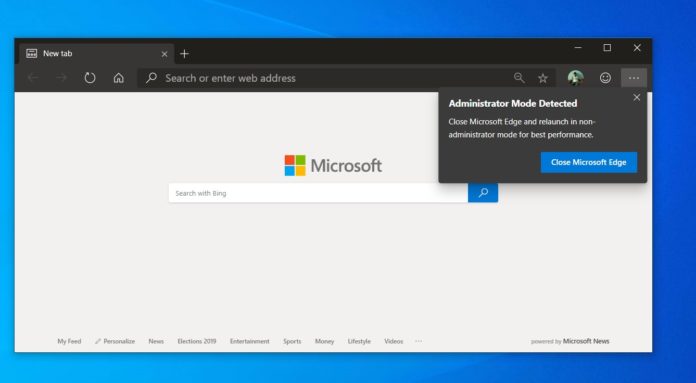 Microsoft recently launched Chromium-powered Edge browser for Windows 10 with a new look and many improvements that are not present in Chrome. For example, the new Edge has a reading mode, a better PDF reader, customizable profile icons, support for streaming 4K contents and a lot more.
Unlike the classic Edge browser, the new Edge can be launched with administrative privileges. If you accidentally or intentionally start the Edge browser in administrator mode, it will display a notification warning user to close Microsoft Edge and relaunch it in non-administrator mode as it ensures the best performance.
While this warning notification may appear like a minor change, it could potentially improve the security and performance of the browser.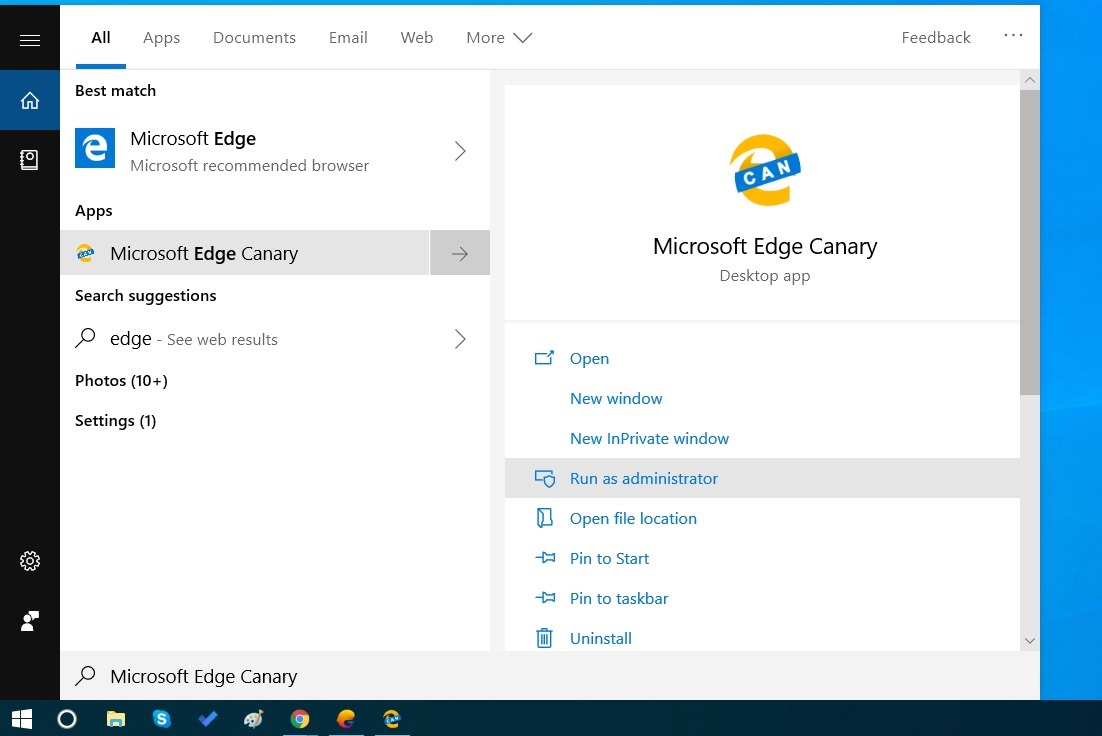 For example, if you accidentally launch Edge browser in administrator mode and launch a downloaded program from Edge, the app also retains the privileges. It could be a problem when it is not recommended to give administrative privileges to the downloaded software.
By closing the Edge and reopening it without Administrator privileges, you can experience greater performance and as well as security.

Unlike the Chromium-based Edge browser, Google Chrome does not warn users when they launch the browser with administrative privileges.
Other improvements
The latest update for Edge Canary, which advances the browser to Build (75.0.130.0), addresses a crashing bug.
"A big thank you to the community for identifying an issue over the weekend that caused Canary to crash while two-fingered touch pad scrolling. While this update should fix this, please let us know if you continue to have any issues," Microsoft Edge team announced on Twitter.
Microsoft pushes out refinements to its Edge Insider builds regularly. If you haven't installed Edge browser yet, you can download and learn more about it here.