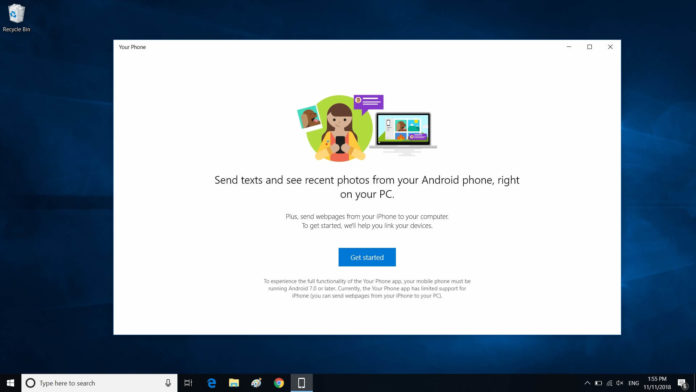 Microsoft is rolling out a new update to its Your Phone app on Windows 10 with some much-needed improvements. The update is being pushed out to Windows Insiders and it should be released to everyone later this month.
First and foremost, today's update for Your Phone app introduces UI improvements. You will notice that the app will now display the unread SMS messages with a notification badge and bold font. This update will be rolled out gradually to all Insiders.
Microsoft says that the bolded font treatment and badging for unread SMS messages will show up for 50% of Windows Insiders.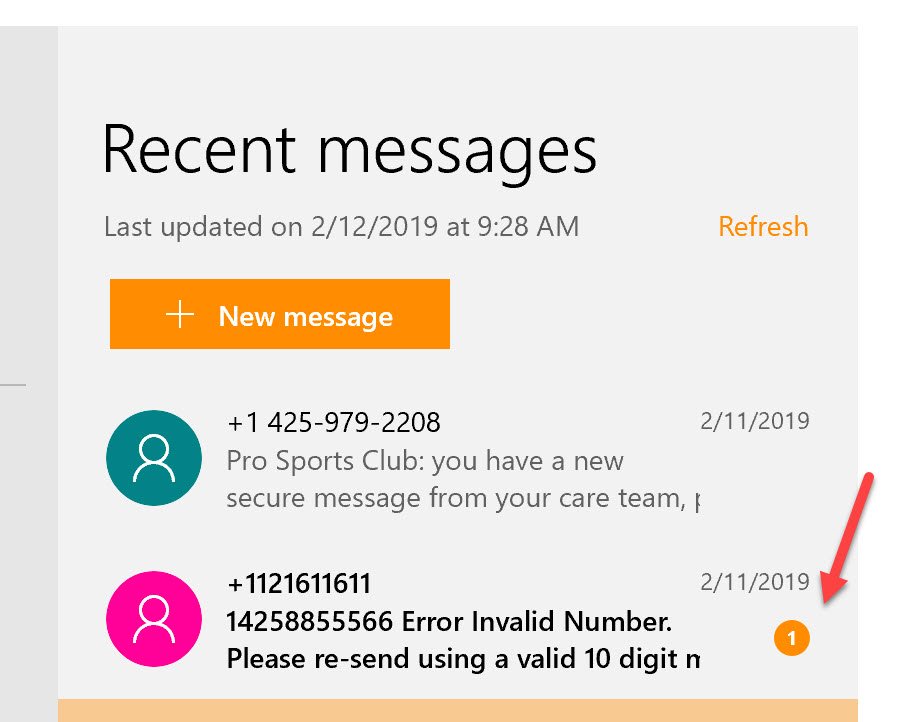 In addition to UI improvements, Your Phone app now comes with improved first run experience and Microsoft has also added hyperlink support to messages. If you receive an SMS message which contains a link, you will be able to open the webpage in a web browser without manually copying/pasting the link.
"Today we started a 50% flight of a new and easier First Run Experience, as well as hyperlink support within Messages. Many more features you've asking for will be flighting in the coming weeks," Microsoft explains.
Your Phone app debuted with Windows 10 October 2018 Update and it basically allows users with Android or iPhone to sync their smartphone to PCs. If you own an Android phone, you can use Your Phone app on your PC to access the photos and messages stored in the handset.
To get started, you need to download Your Phone app on both devices and follow the on-screen instructions.