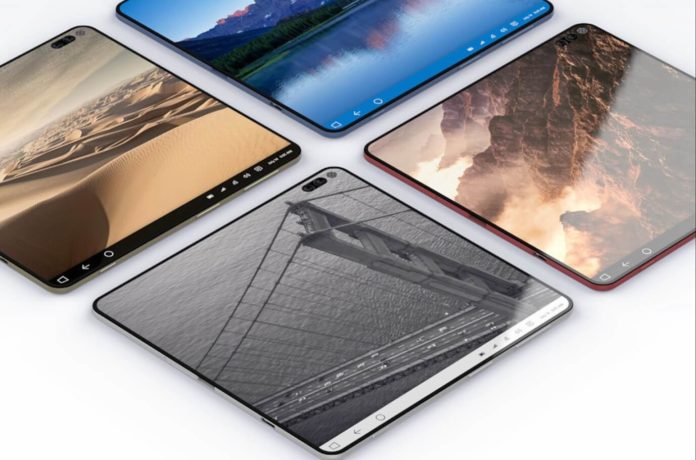 Dell was recently granted another patent for a foldable device but unlike the previous one, this patent application focuses entirely on a laptop and display mode of the flexible device. According to the patents that we have discovered, Dell has been working on various concepts for foldable, dual-screen and flexible devices for many years.
Although Dell hasn't yet produced anything with a flexible and foldable display, the company appears to be in search of an innovative idea.
First spotted by us, the patent titled 'Flexible Information Handling System Display User Interface Configuration and Provisioning' was filed by Dell in January 2017 and it was published by USPTO in July 2018.
What makes this patent application unique from other concepts is the design and the concept. In the patent application, the device has been coupled with multiple portions having an OLED display. Just like any multi-screen device, it also uses a hinge to switch between various form factors.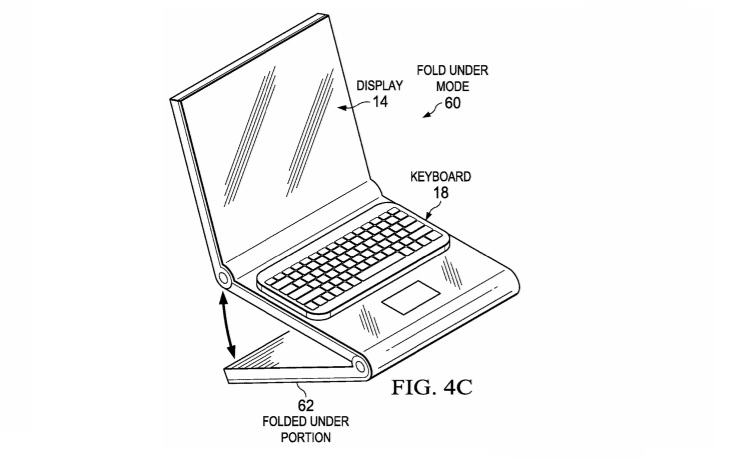 In the patent's claims and figures section, Dell writes that the device shown in the patent application can be used in a three-fold, four-fold and clamshell configuration. It also depicts a device with a folded display and end-user input to rotate the housing portions to a desired configuration.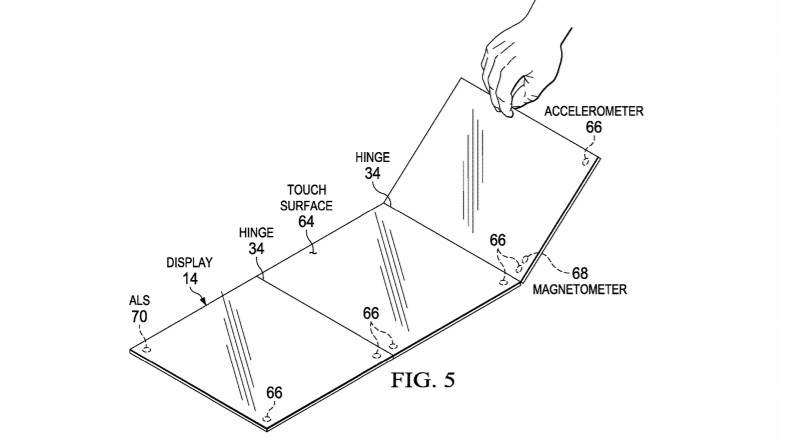 "The term clamshell configuration refers to the relative rotational orientation of a folded housing to hold display in a viewing positions over a keyboard that accepts end user inputs. In the example embodiment, display has a contiguous display film, such as an OLED film, that is disposed over folded housing," Dell explains.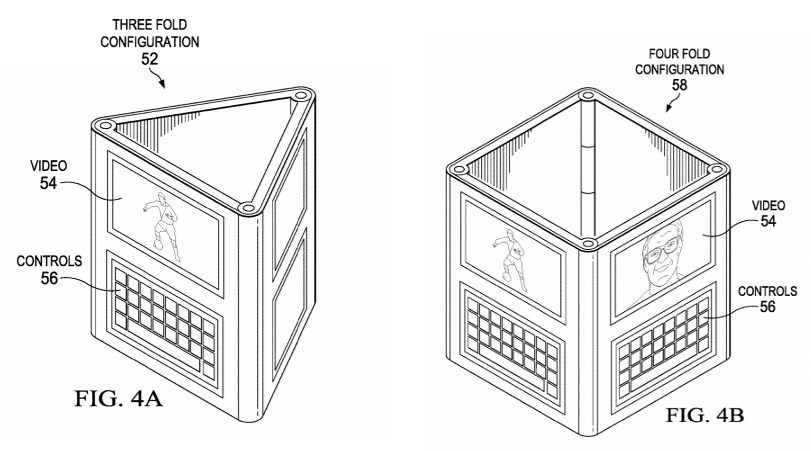 The above drawing in the patent application shows off an interesting form factor where the device is being used to display information from all of its screens.