Microsoft is working on Windows 10 19H1, the next big update for its OS and the company is testing various changes with Insiders. The most recent preview build of Windows 10 April 2019 Update comes with improvements for Windows Search experience.
Windows 10 19H1 update decouples Cortana and Search in the taskbar. This change will allow users to search for files and documents without interacting with the digital assistant.
The latest Windows 10 Build 18329 brings a new top apps section to the Windows Search experience. If you launch the Search UI in Windows 10 April 2019 Update, you'll see your top most frequently used apps in the home screen. This allows users to quickly launch their favourite apps and you don't need to search them manually.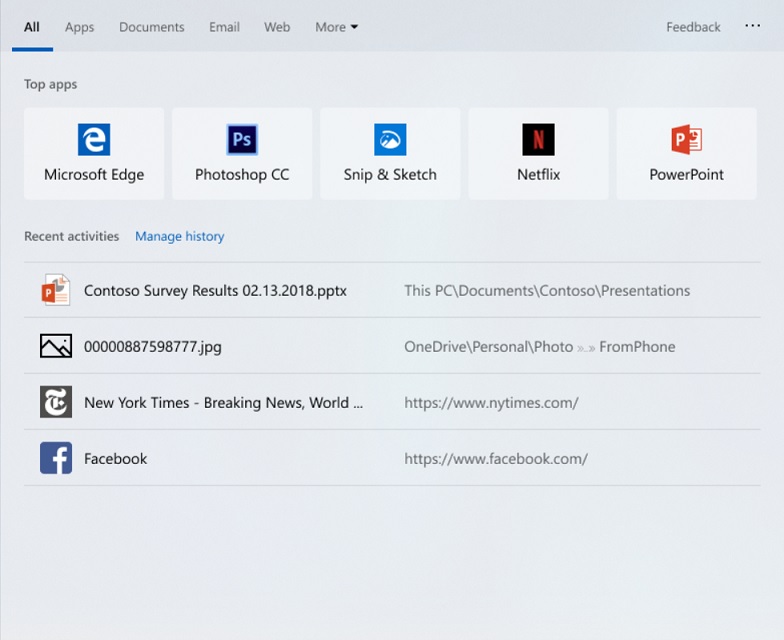 In addition to Search improvements, Windows 10 19H1 (April 2019 Update) comes with various improvements for core apps including Settings. For example, Microsoft has updated the Settings app with a new header banner that allows users to check Windows Update, Microsoft account and rewards status.
Apps & features page options reworded

It also appears that Microsoft quietly updated its Apps & features settings page to change the wording of "Choose where to get apps" options. It now comes with the following options:
Anywhere.
Anywhere, but let me know if there's a comparable app in the Microsoft Store.
Anywhere, but warm me before installing an app that's not from the Microsoft Store.
The Microsoft Store only (recommended).
Windows 10's Calculator app misalignment issue fixed
In December 2018, some users spotted that there is an alignment issue in Windows 10's Calculator app on the October 2018 Update and older. The reports revealed that some buttons in the Calculator app weren't aligned with others.
The Calculator app's misalignment is noticeable if you look closely at the top centre area of the app. The one-pixel misalignment in Windows 10 Calculator app is obviously not a big deal and it doesn't have any impact on the functionality of the operating system.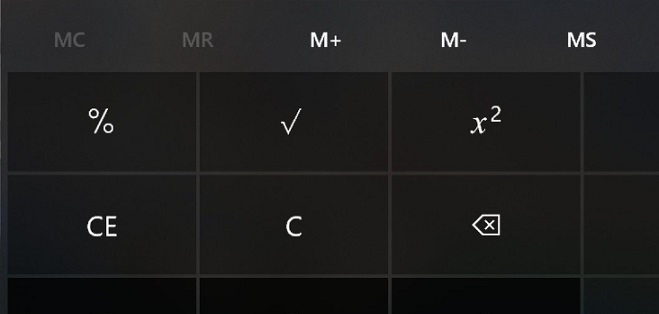 Recently, Microsoft pushed a new update to the Calculator app for Windows 10 in the Fast Ring to address the misalignment issue.