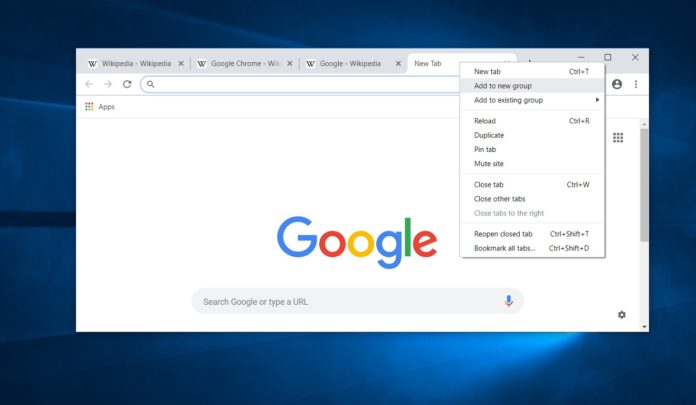 While Google will soon bring the dark mode to Chrome, the search engine giant is also testing several other features for its browser on Windows and other platforms. According to the latest findings, Google is testing a new feature called 'Tab Groups' and the ability to scroll between opened tabs using the mouse wheel.
Tab Groups will sync across devices
Google is working on a new feature called 'Tab Groups' that will arrange tabs into different groups. The feature will reportedly group different Chrome tabs together and it will benefit users who end up opening too many tabs.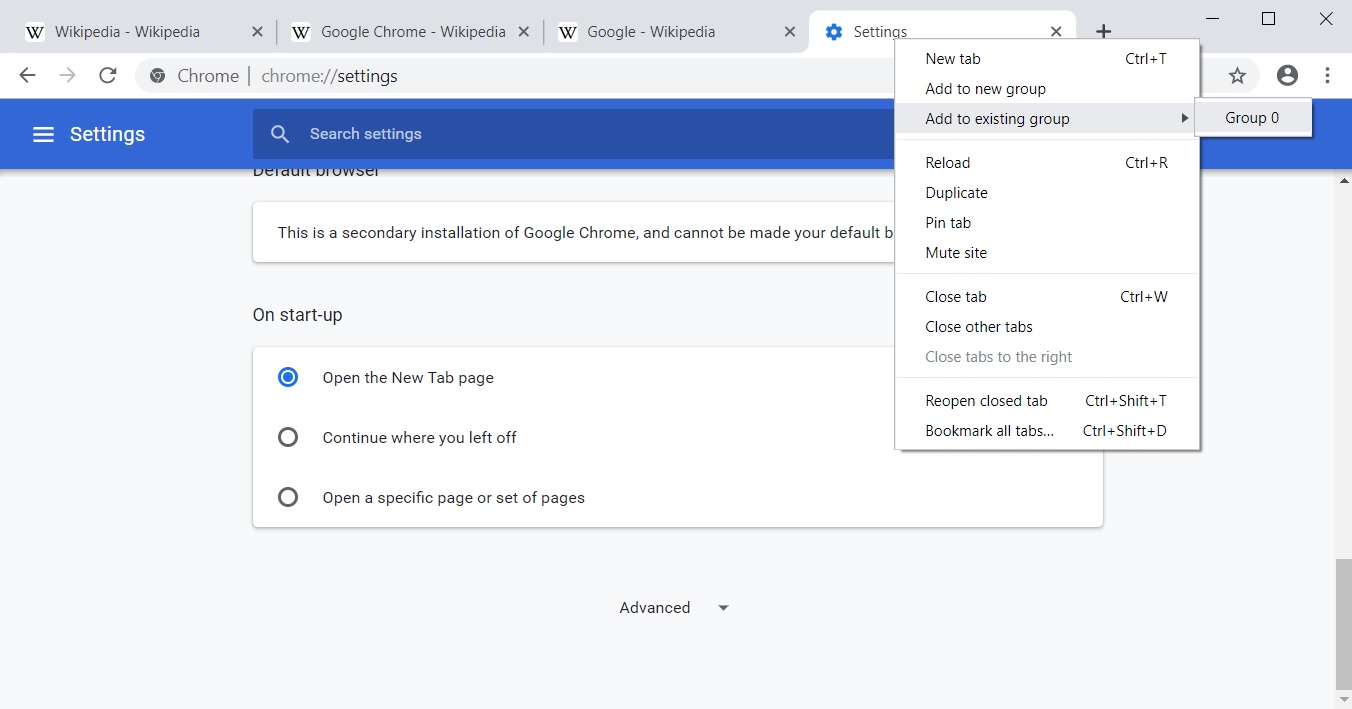 Chrome in Canary branch has been updated with two new options 'Add to new group' and 'Add to existing group.' You can enable it in Chrome Flags menu and you will have to right click on an active Chrome tab to access the tab groups feature.
According to a Chromium Gerrit post, you can open a new tab from a website in a group and the tabs opened from that website will become part of the current tab's group. For example, if you add Wikipedia to a group and open more links from the same website, the browser will add those pages to the same group. This should allow users to manage tabs more systematically.
The findings also revealed that users will be allowed to drag and drop tabs from a group to another. It also appears that these groups will sync across devices.
You will be able to scroll tabs using the mouse wheel
If you tend to open a lot of tabs, Google is working on a new feature that will make it easier for you to navigate between tabs. The feature is supposed to allow users to scroll between dozens of opened tabs using your mouse wheel.
The feature was first requested way back in 2008 and a new post on Chromium Gerrit finally addresses the feedback. The code commit aims to activate the next/previous tab on the horizontal scroll. It will allow users to use the mouse with horizontal scroll function,
such as tilting wheel or separate wheel for h-scroll.
It'll serve little to no purpose if you maintain few tabs but those who have tons of tabs sessions running, it can make finding countless tabs a lot easier
Currently, if you open gazillions of tabs, you're supposed to tap on each tab unless you find the correct one. If this feature is enabled in a future release of Chrome, the browser will let you scroll open tabs using your mouse's scroll wheel.
This nifty addition to Chrome would be a huge relief for those users that keep plenty of tabs open all the time and found it switch between them.
The aforementioned features are still under development phase and it's not known if or when the features will be added to Chrome for Windows.