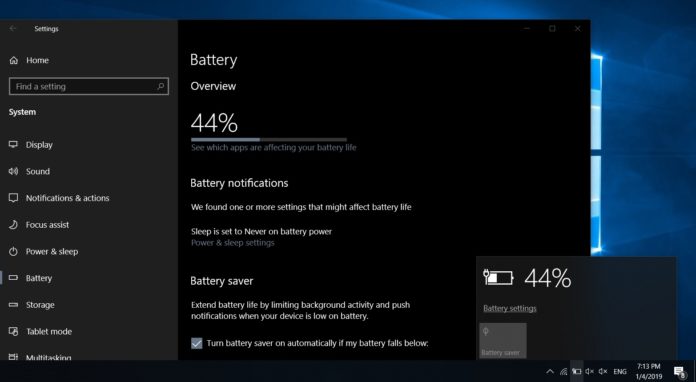 The latest patent filed by Microsoft details the useful battery protection mode. In the patent filing, Microsoft has detailed how the new battery protection mode could be enabled on devices and how it is designed to improve the battery performance of the hardware.
The patented feature is quite useful for devices that are plugged in for longer periods of time or rarely used in an unplugged state.
First discovered by us, the patent titled 'Battery Protection Mode' was filed by Redmond-based Microsoft in June 2017 and it was published by USPTO yesterday (January 3, 2019). The patent pages contain common language describing a battery protection mode.
In the patent application, techniques for a battery protection mode are described where the device would switch itself to a mode where a maximum permitted to charge is already determined.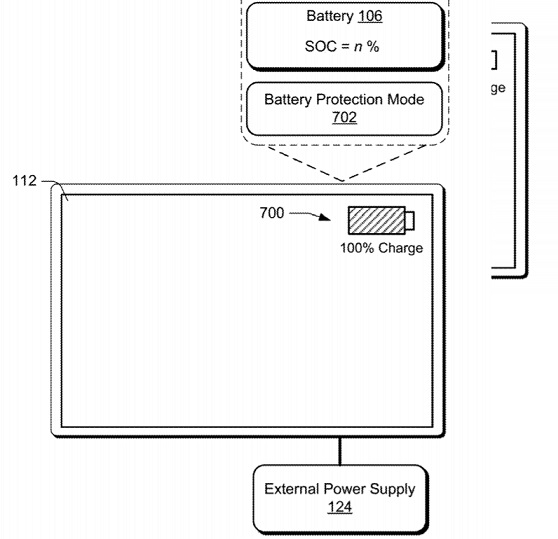 The patent is for a pretty simple mode to increase overall battery life. The background section describes the problem:
"Many devices today utilize some form of battery for various power needs, such as a primary power source, a backup power source, and so forth. Battery life is a primary concern, particularly with mobile devices such as mobile phones, portable computing devices, wearables, and so forth. Devices with batteries that are consistently plugged into alternating current (AC) power are prone to experience battery issues due to sustained 100% charge levels. This is particularly true with lithium-ion batteries," the background section of the patent explains.
The idea, as hinted in the background section, is to switch the device to a battery protection mode which will temporarily reduce the maximum permitted battery charge level.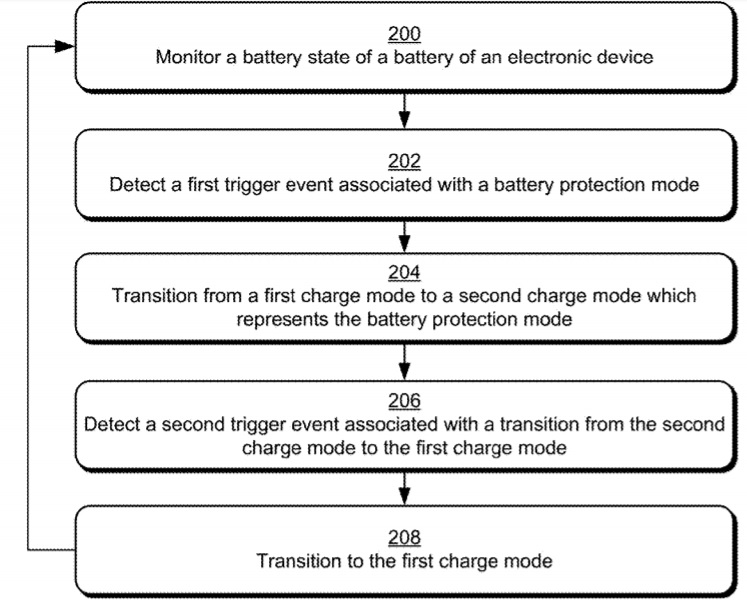 Microsoft's proposed solution is, of course, explained in the summary section of the patent:
"Techniques for a battery protection mode are described. According to techniques described herein, an electronic device can operate in a standard charging mode where a battery of the device is permitted to be charged to full capacity. However, when a trigger event occurs, the electronic device transitions to a battery protection mode where a maximum permitted charge for the battery is reduced from the standard charging mode. In at least one implementation, the trigger event represents a timer that elapses to indicate that the battery has been under external charging power for a threshold period of time. Alternatively or additionally, the trigger event represents state information for a battery, such as received from a fuel gauge that monitors battery state," the company explains.
It's important to note that in October 2018, Microsoft rolled out a Battery Limit feature for Surface devices to help the lithium-ion batteries last longer. The patent could be detailing the same feature or there is also a chance that the company is working on an improved battery limit feature for more devices.