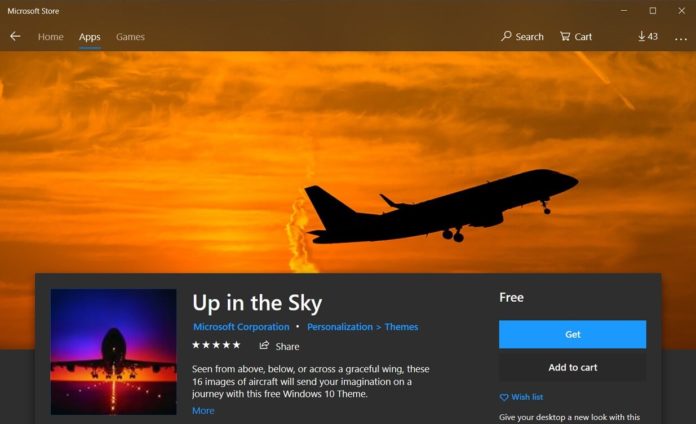 Microsoft's Windows 10 makes it easier for users to customize their desktop appearance as there are multiple ways to change the theme, colour, lock screen background and more.
The look and feel of the desktop and apps can be customized directly from the Settings > Personalization. The Creators Update released back in 2017 brought control of themes into the Settings app instead of the Control Panel app and you can change the core interface with a couple of taps.
The Windows 10 themes are available for download from the Microsoft Store and you can use them to change various customization settings such as the background and accent colour.
Up in the Sky wallpaper pack for Windows 10
Over the last few months, Microsoft has released several wallpapers pack for Windows 10. Recently, Microsoft released yet another wallpaper pack 'Up in the Sky' for Windows 10 and it is also available for free.
As the name 'Up in the Sky' suggests, the new wallpaper pack is all about the aircraft flying in the sky.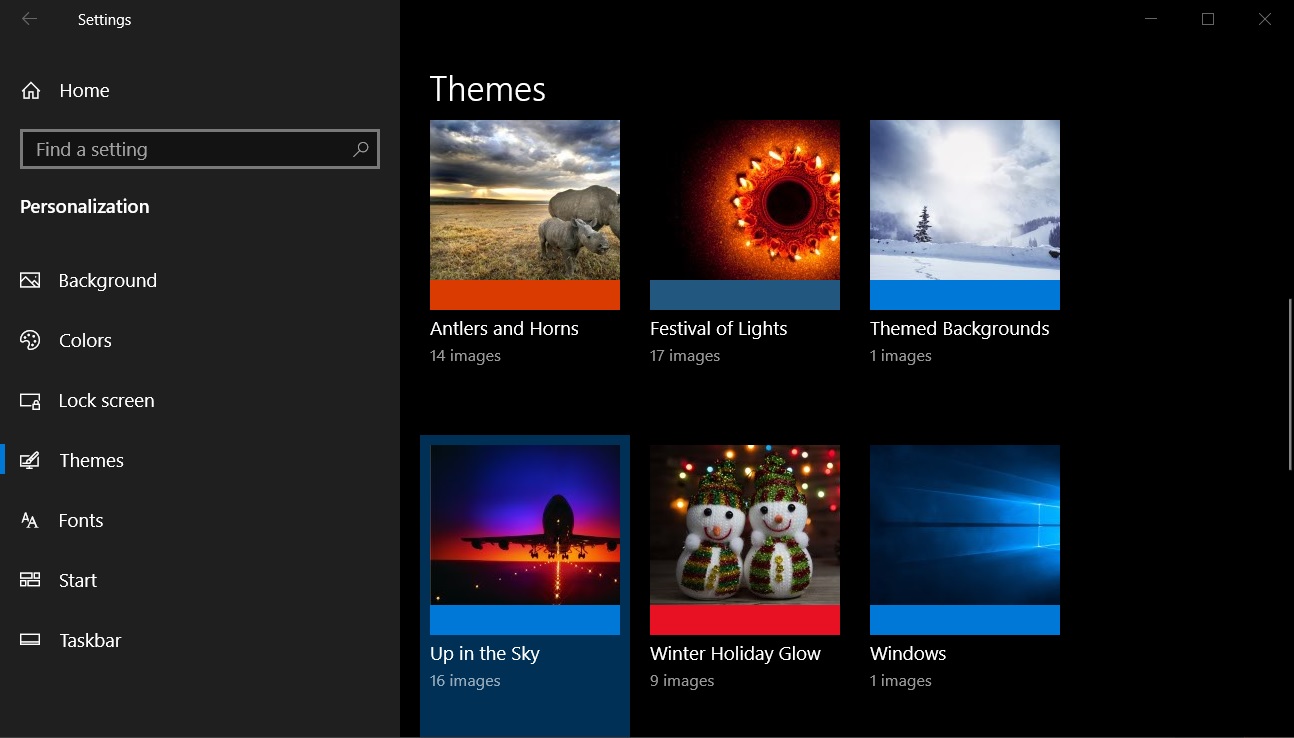 "Seen from above, below, or across a graceful wing, these 16 images of aircraft will send your imagination on a journey with this free Windows 10 Theme," the description of the wallpaper pack reads.
It's important to understand that Up in the Sky is a simple wallpaper pack and it won't make any other changes to the system. You will get access to 16 new images and the accent or sound of the system will remain unchanged.
To download the new wallpaper pack, you can simply search 'Up in the Sky' in the Microsoft Store or view it from here.