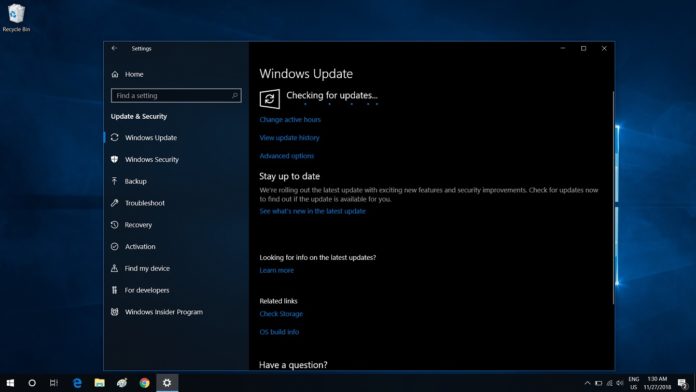 Windows 10 October 2018 Update (version 1809) was originally released on October 2 but it was pulled shortly as Microsoft discovered a bug. Microsoft addressed the reported issues and the update was then re-launched in November.
In a series of blog posts, Microsoft confirmed that they are embracing a more cautious approach and the future releases will have fewer unexpected issues.
In another blog post published earlier this week, Microsoft detailed how it releases new Windows 10 updates to customers and what happens when a manual check for updates is performed.
Windows 10 Patch Tuesday, "C" and "D" releases
On second Tuesday of each month, new Windows 10 updates with security and non-security fixes are released to everyone. These updates are known as the "B" release and it includes both new security fixes and previously released improvements.
After patching all computers on second Tuesday, Microsoft also releases optional updates in the third and fourth weeks of the month. These updates are known as "C" and "D" releases and advanced users will only receive it if they open the Settings page and hit the 'Check for updates' button.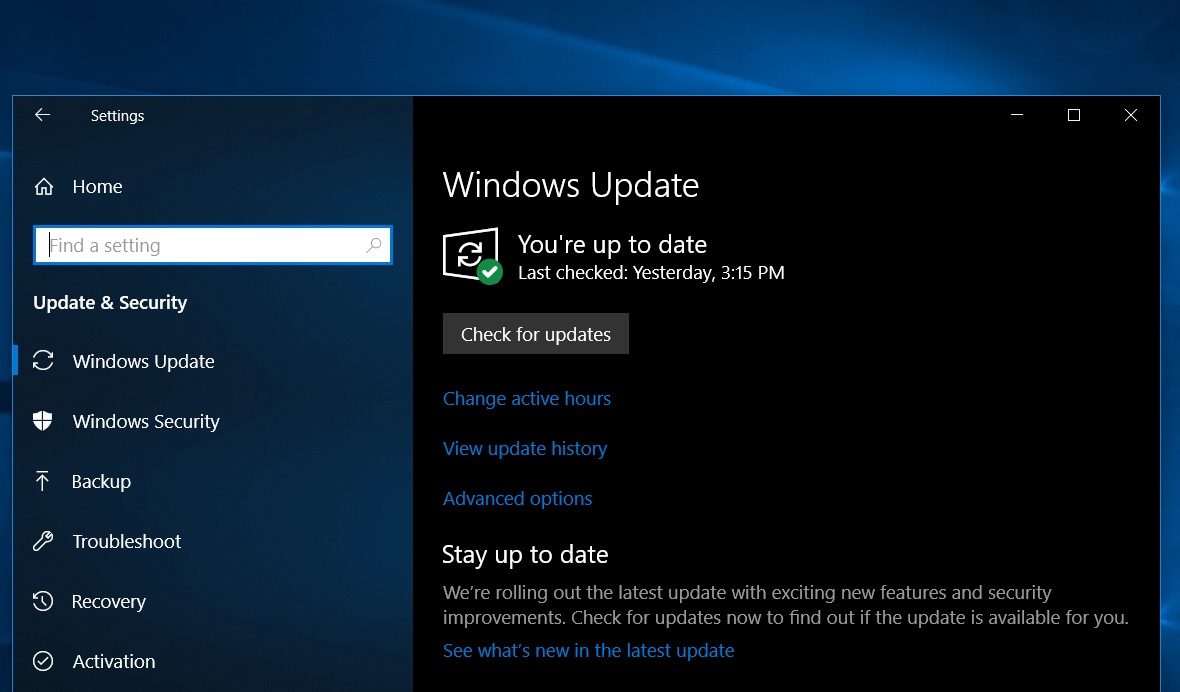 These updates include non-security fixes which will be included in the next month's Patch Tuesday releases.
The advanced users will get access to the "C" and "D" releases by manually checking for updates.
The fixes included in "C" and "D" releases will be included in the next Update Tuesday release.
It's worth noting that the "C" and "D" releases are not always buggy. Microsoft says that these updates are validated, production-quality optional releases and it's primarily for users "seeking" updates.
"The intent of these releases is to provide visibility into and enable testing of, the non-security fixes that will be included in the next Update Tuesday release (we make these optional to avoid users being rebooted more than once per month)," Microsoft explains.
Unlike the "B" Patch Tuesday updates, the "C" and "D" occasionally introduce new problems. For example, the users recently reported that the late November 2018 optional update caused Surface Book 2s to crash with BSODs. This late November update went out to those users who were looking for it via the "Check for updates" button.
Before seeking "C" and "D" releases, the users should proceed with caution and read the list of known issues.
Microsoft says that their engineering team validate both feature updates and the monthly updates to ensure that there are no unexpected issues. Microsoft's engineering team follows a combination of the activities outlined below:
Pre-release Validation Program (PVP).
Depth Test Pass (DTP).
Monthly Test Pass (MTP).
Windows Insider Program (WIP).
Security Update Validation Program (SUVP).
In related news, Microsoft announced that it won't release any optional preview releases this month due to the holidays and the monthly servicing will resume with the January 2019 security releases.