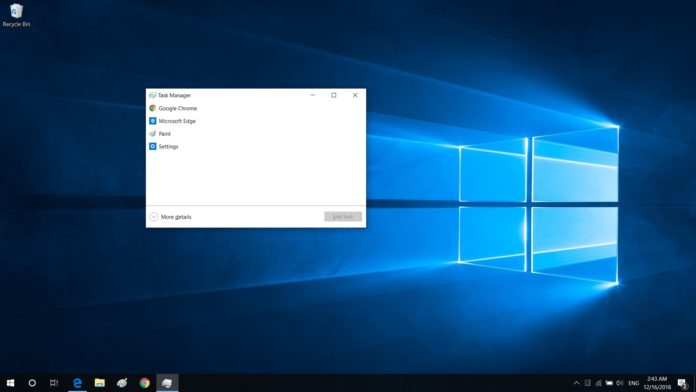 Task Manager is one of those things, many Windows users cannot live without, especially power users. With repeated Windows 10 updates, Microsoft has made it more useful and easy to use. Now Task Manager is getting another exciting new feature with the 19H1 update.
Currently, the Task Manager shows the 'Processes' tab at first place by default. Then comes Performance, App history, Start-up, Users etc, one after one. But after the Windows 10 19H1 update, the new Task Manager will give users the freedom to choose the default tab as their choice.
This will be much more helpful as different users have different needs in Task Manager. Choosing the default tab will help users to check the tabs of their interests much faster.
This updated Task Manager is already out for testing with the release of the latest Windows insider preview build 18298.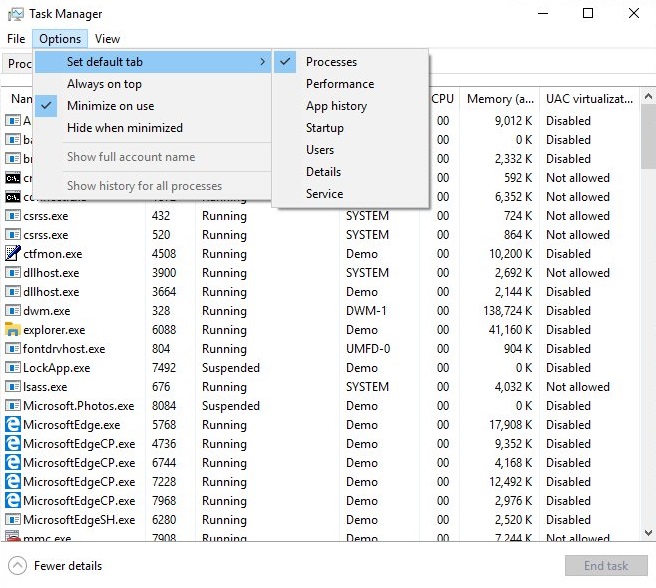 Recently, Microsoft faced some criticism because of the issues with quality controls as the final release had some issues with Task Manager. Microsoft was informed about the bugs in the preview version, but unfortunately, because of some unexpected reason it was not fixed and shipped to the final release.
Windows 10 19H1 launches next year
The 19H1 update of Windows 10 is expected to release in March or April of 2019. So, Microsoft has plenty of time to get everything working in the right way before the final release.
The upcoming 19H1 update will bring great features to Windows Shell, Search and Cortana, Settings and other areas.
The new features are Light Theme which turns Start, Task Bar, Action Centre etc into white, New Emoji panel with new Emojis, New Lock Screen with acrylic Blur Effect, Focus Assist update, Brightness Slider in Action Centre, Snipping Tools update, File Manager UI update, new Game Bar improvements and more.
The updated Settings app to come with redesigned Windows Hello page, new Storage Setting UI, a new Troubleshooting system, ability to fix scaling of Legacy apps, Intelligent Active Hour setting, new Windows Update page layout, ability to uninstall several pre-installed Microsoft apps and more.
Beside this, there are many more under the hood changes to improve the user experience of Windows 10.