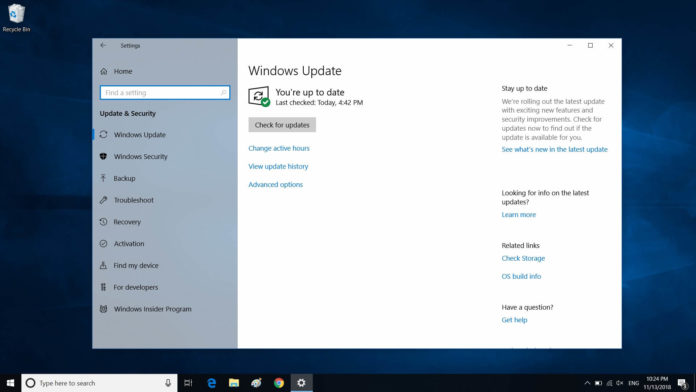 Microsoft has already addressed the critical issues in Windows 10 October 2018 Update (version 1809) and the company is testing another patch for the operating system which will fix all kind of glitches.
Earlier this month, Microsoft acknowledged a bug in Windows 10 version 1809 where the mapped network drive may not work properly on some systems. At that time, the company was expecting the fix to arrive in the late November 2018 however, the fix has now been pushed to December 2018.
Microsoft recently updated the support document to explain that Windows 10 October 2018 Update's Mapped Driver bug will be addressed in early December 2018.
Mapped drives may fail to reconnect after starting and logging onto a Windows device.
Symptoms include:
In File Explorer, a red "X" appears on the mapped network drives.
Mapped network drives show as "Unavailable" when you run the net usecommand from a command prompt.
In the notification area, a notification displays, "Could not reconnect all network drives."
"Microsoft is working on a resolution and estimates a solution will be available by early December 2018," the company explains.
The December 2018 cumulative update is also expected to address the brightness issues and other bugs discovered in the OS lately.