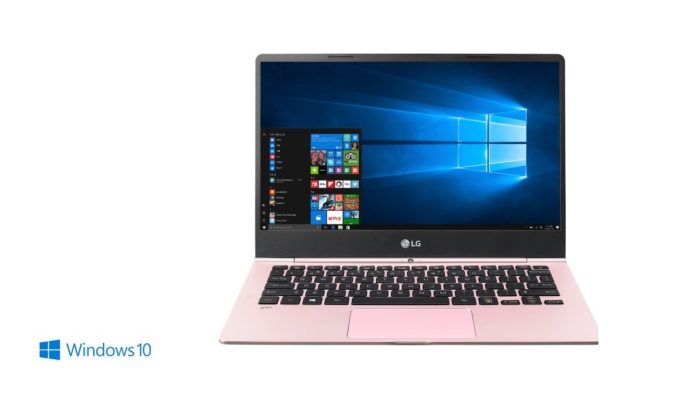 It appears that LG is working on another variant of the Gram series ultrabook that could be unveiled next year. What makes LP Gram lineup special is, of course, their weight. They're actually some of the lightest and thinnest Windows 10 notebooks around with powerful performance.
LG is reportedly working on a new variant of Gram ultrabook and it may come with a large 17-inch display. Different models of LG Gram featuring 17-inch screen were spotted on FCC and while there are no additional details in the FCC listing, it's likely that the LG Gram 17 could be a tad heavier than other members of the LG Gram family.
There are filings for multiple LG Gram laptops with a 17-inch display. This device is likely to feature a 17-inch display as the two numbers at the beginning indicate the screen size. For example, the 15-inch models had model numbers starting with the number 15.
According to the FCC filing, the LG's "17Z990" might offer the same array of ports. This includes three full-size USB ports, USB Type-C slot, one HDMI, one microSD and the device will also retain the headphone jack.

The LG Gram 17 might also feature an Ethernet adapter, and of course, the standard wireless connections 802.11ac WiFi or Bluetooth capabilities will be included as well.
There are many OEMs who make laptops with a large 17-inch display. While most people these days prefer smaller laptops with a big focus on portability and mobility, plenty of gamers are interested in laptops with large screens as such devices apparently offer a better gaming experience.
The Gram lineup from LG has been seen as the competitor to Apple MacBook Air. The thin bezel design, a large display in a compact chassis looks premium. At the moment, LG offers the Gram with 13.3-inch, 14-inch and 15.6-inch.
LG Grab 2019 lineup will also include variants with smaller screen size, better battery backup, upgraded hardware and design tweaks. LG might unveil the next-generation Gram lineup at CES 2019 with Intel's latest processors and improved SSD storage options.