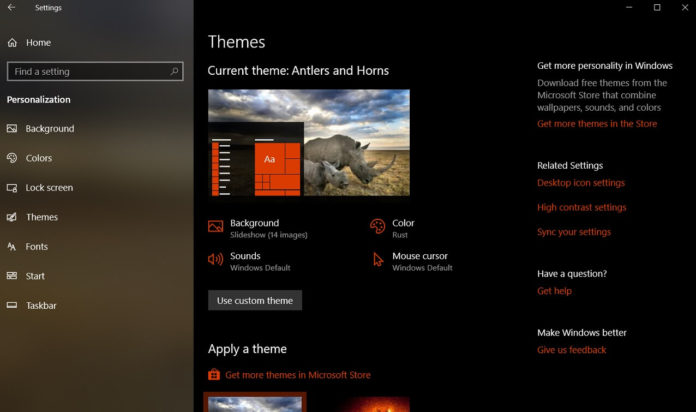 Microsoft has just released a new wallpaper for Windows 10 and it's available for free from the Microsoft Store. The new free wallpaper pack for Windows 10 features Antlers and Horns wildlife.
It's another free Windows 10 wallpaper that was published by Microsoft on October 30 and it can be downloaded on any Windows 10 PC from the Microsoft Store.
The wallpaper pack titled "Antlers and Horns" contains 14 free images which can be used as desktop background.
"Did you know male deer, moose, and elk have antlers that shed every year, but goats, antelope, and gazelles keep their horns forever, both males and females? Take a closer look in this 14-image set, free for Windows 10 Themes. These images are to be used as desktop wallpaper only," Microsoft Store description reads.
While it's called Windows 10 themes, it's important to understand that the package does not contain sounds and or other customization. You will only get 14 wallpapers which can be used as the background for your desktop. The accent colour changes to orange after installing the themes.
Your PC should be running Windows 10 Creators Update or newer. We have tested the wallpaper pack on Windows 10 October 2018 Update and Windows 10 April 2018 Update, and it works fine.
You can grab the wallpaper from here and install it from the Microsoft Store. Once downloaded and installed, you will find the package in Settings > Personalization > Themes. You would need to select the wallpaper pack and just change the desktop wallpaper from the context menu which can be accessed by right-clicking the desktop.