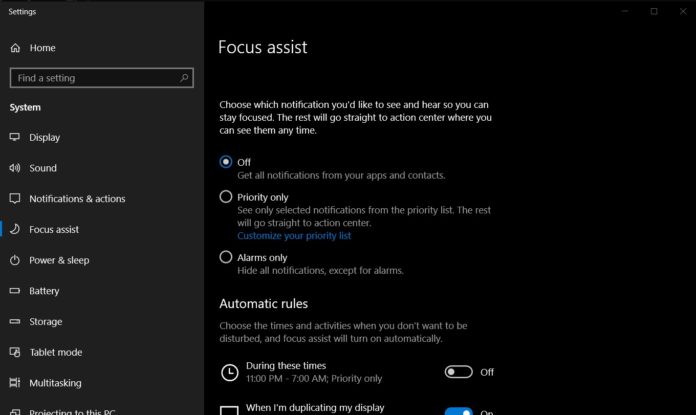 Microsoft is testing a new feature for Windows 10 that would disable the notifications when you're watching a movie or reading something. Windows 10's Spring 2019 update will improve the Focus Assist feature and add a new option to silence notifications when the system is in full-screen mode.
What is Focus Assist?
In Windows 10 April 2018 Update or newer, you will find a setting page called 'Focus Assist'. The purpose of Focus Assist is to automatically silence notifications when users are working on an important project and don't want to be distracted.
Focus Assist to become more useful
In the upcoming Windows 10 19H1, Focus Assist will get smarter. Microsoft says that Windows 10 19H1 update will make Focus Assist more useful and add a new option that would disable notifications when you're watching videos, studying or doing anything in full-screen mode.
The feature is not just limited videos as the notifications will be silenced whenever you run something in full screen, regardless of the type of activity. For example, if you enable the full screen mode option in Focus Assist settings, the notifications won't appear if you watch a video, read a document, work on a presentation or do anything.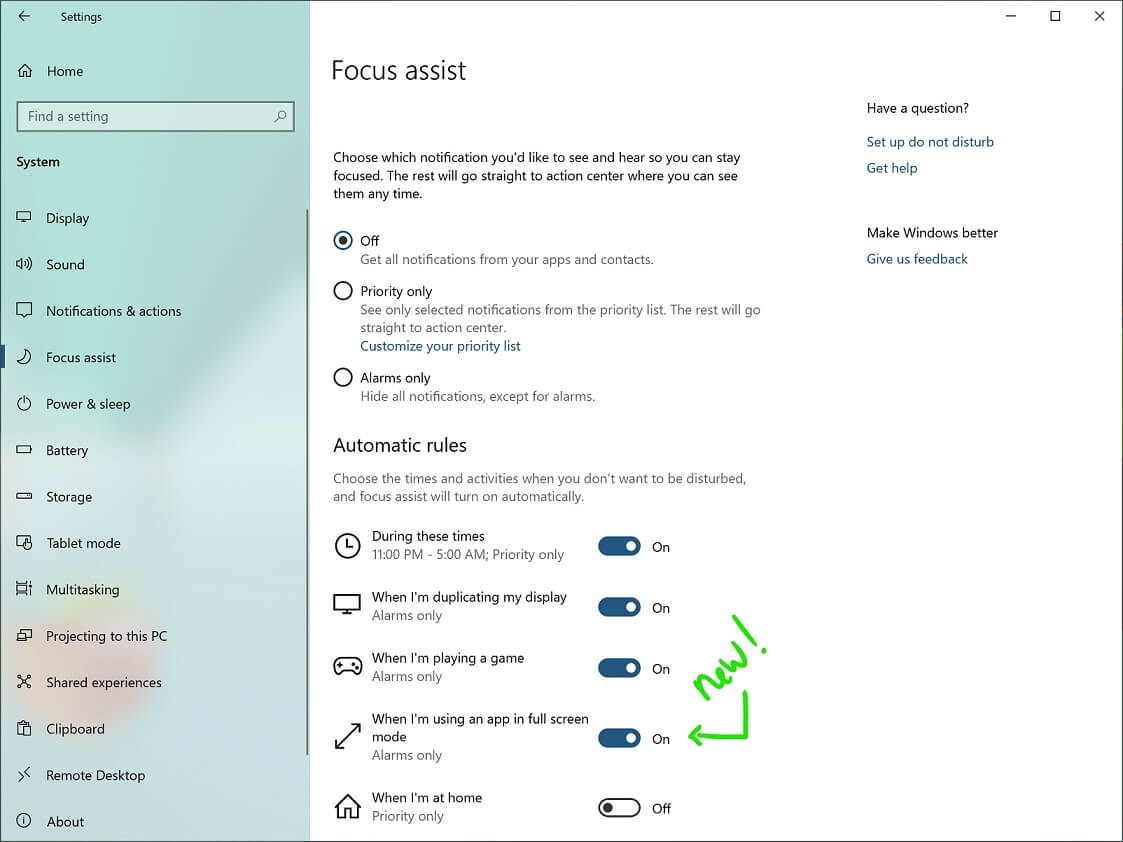 It's a useful feature especially when you're watching a movie and you'd to reduce all the other distractions to make sure you can watch without being interrupted.
You can access the feature from Settings > System > Focus Assist but the full screen mode option won't show up if the PC is on Windows 10 October 2018 Update or older.
"Make sure you take a moment to customize your priority list to ensure any notifications you want to break through the rule will appear! If you'd like to turn off the warning notification that's shown in Action Center after entering focus assist, you can do so by clicking the rule in Focus Assist Settings which prompted the notification," Microsoft explains.