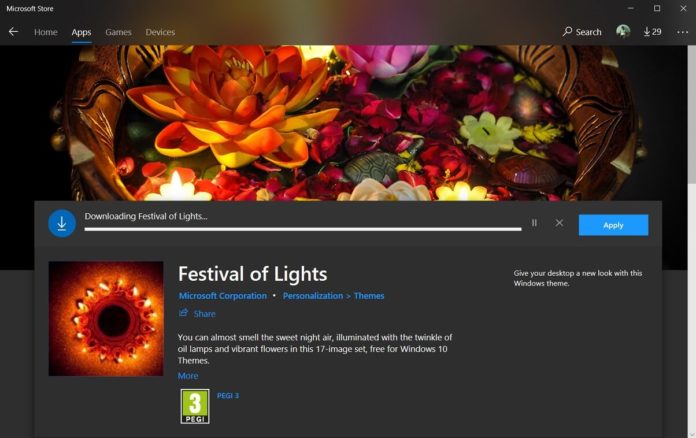 Microsoft has released three new wallpapers for Windows 10 and you can install them on your device for free. The company has also published one wallpaper to celebrate the festival of lights – Diwali.
Diwali is one of the most popular Indian festivals and to celebrate the festival of lights, Microsoft has published one theme pack that has most eye-catching Diwali wallpapers for your Windows 10 device. The wallpapers show off the twinkle of oil lamps and vibrant flowers.
Titled 'Festival of Lights', this free Windows 10 theme pack has 18 high-resolution wallpaper and it can be easily used on your tablets and desktops powered by Windows 10. It's important to note that you will only get desktop backgrounds and installing this theme pack won't change sounds or make other customization to your system.
Microsoft Store says that all latest versions of Windows 10 are supported. If you're interested, you can get the wallpaper by searching for it in the Store or from below links.
Grab the Festival of Lights wallpaper pack from the Microsoft Store here. After installing the theme pack, launch the Settings app and to go Personalization > Themes. In the drop-down menu, select Festival of Lights option and the system would change the wallpaper instantly.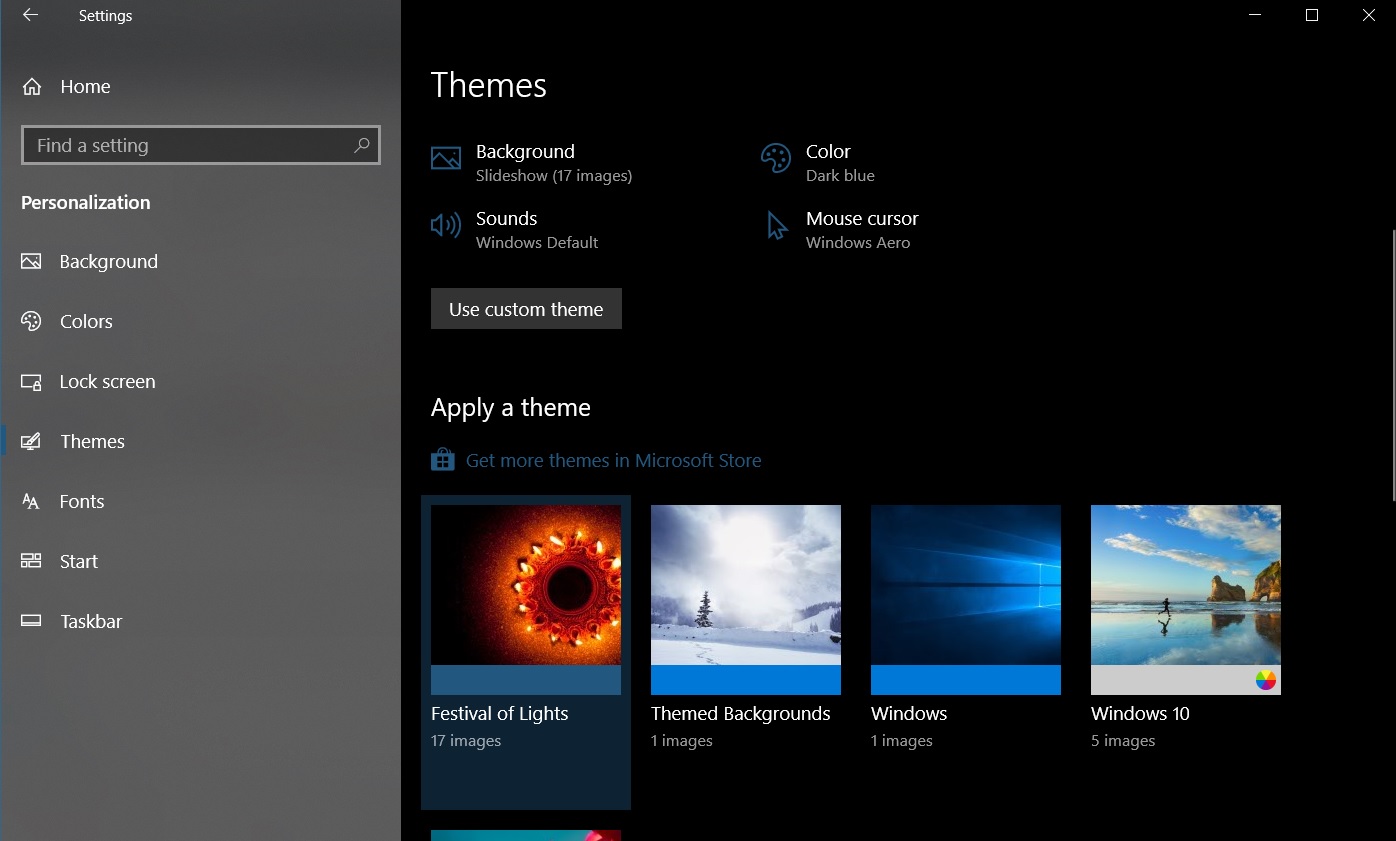 As noted above, Microsoft has released two more wallpapers for Windows 10. The second one is titled 'Warm Winter Nights' and it illuminates the snowy night. You can get this wallpaper from here.
The third wallpaper 'Snow Sculptures' shows off adorable snow people families, majestic castles and intricate train. You can grab this wallpaper from here.