The analytics firms have released their latest market share report and it shows that Microsoft's Windows 10 is growing. For example, the latest data from Valve's gaming distribution platform Steam shows that Windows 10 share on its platform has increased to over 61.24% and Windows 7 now holds 29.61% share.
According to Steam data, Windows 10 is well ahead of Windows 7 on Steam and the operating system is growing. In October 2018, Windows 10 market share increased to 61.24 percent, up 0.62% from the previous month.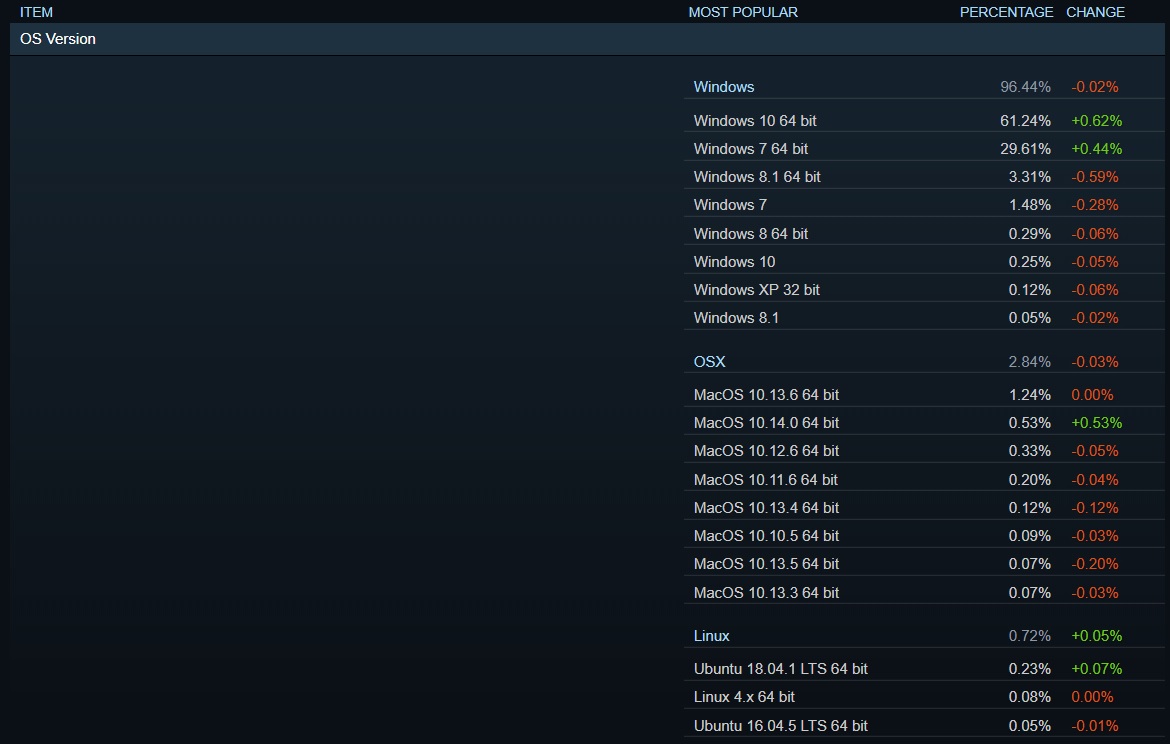 On the other hand, Windows 7 64-bit reached 29.61 share. Windows 8.1 declined by 0.59% and it now holds 3.31% share.
Windows 10 market share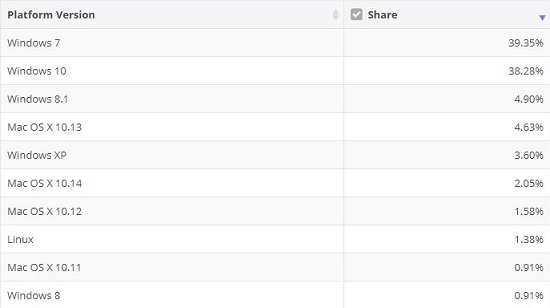 Latest market share report from the NetMarketShare has revealed that Windows 10 is incredibly close to overtaking Windows 7 and become the world's most popular desktop operating. It's important to note that the rival company StatCounter has already declared Windows 10 as the most popular version of Windows.
October stats show that Windows 10 adoption is on the rise as Windows 7 continues to decline as expected. Windows 7 holds a market share of 39.35, down from 40.88%. As Windows 7 has declined, Microsoft's Windows 10 share jumped to 38.28%, an increase from 37.44% in September.
If this trend continues, Windows 10 might become the number one operating system and there's a good chance that this would happen before the new year begins which is, of course, a good news for Microsoft.
Browser market share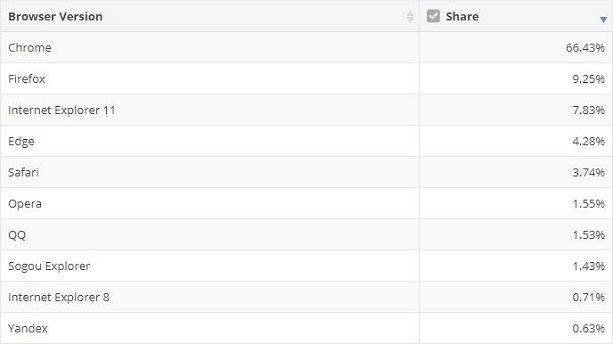 NetMarketShare report also revealed that Google Chrome has once again managed to improve its market share in October 2018 and Microsoft Edge also recovered. Chrome market share jumped from 66.28 to 66.43 percent last month.
Microsoft Edge market share increased its market share from 4.08 percent to 4.28 percent. The rival Firefox holds  9.25 percent of share and the Internet Explorer is now at 7.83 percent.