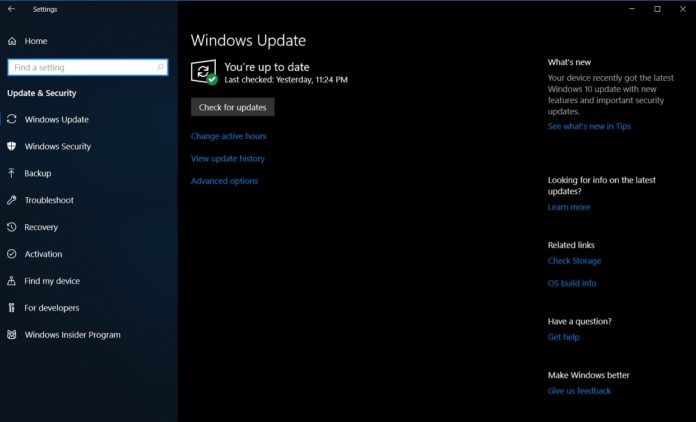 While all eyes are on the re-launch of Windows 10 October 2018 Update, a new leak has revealed what's next for the operating system. We all know that Windows 10 19H1 update is the next big release after the October 2018 Update and it's supposed to come out in the Spring of 2019.
Known as 19H1 because it'll be released in the first half of 2019 and Microsoft has already started testing the Windows 19H1 update with Insiders. The next big Windows 10 update is available for download as part of the Fast and Skip Ahead rings.
According to a new report, Microsoft's Windows 10 2019 fall update is codenamed Vanadium. Microsoft recently changed the management that split the Windows division in half and the Windows engineering team is now a part of the Azure engineering team. As a result, Windows and Azure would share the same codenames in 2019 and beyond.
Windows 10 19H2 (the fall 2019 update) is codenamed Vanadium and Windows 10's 2020 update is reportedly called Vibranium. Needless to say, Microsoft is not testing any of these updates now as the company is currently working on Windows 10's Spring 2019 update (19H1).
Windows 10 19H1 Update is in the early stage of development and the new builds come with several changes and improvements.