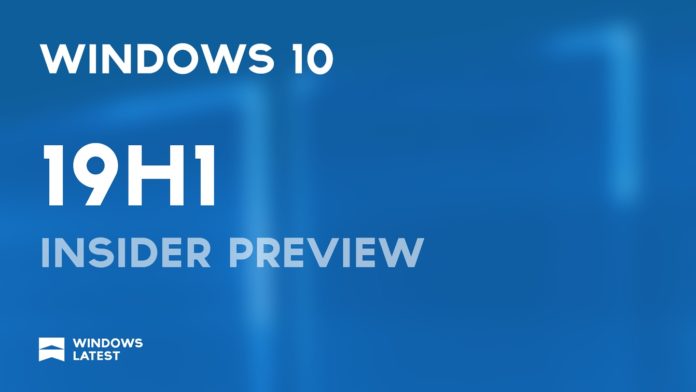 Microsoft is pushing out a new Windows 10 preview build 18252 from the 19H1 branch for both Fast and Skip Ahead Rings. This is the first 19H1 preview build which is going out to Fast Ring after the company released the Windows 10 October 2018 Update yesterday to all users.
The latest 19H1 build comes with some minor improvements and lots of fixes for Insiders enrolled both in the Fast and Skip Ahead Ring. Below is the changelog of What's new, improved and broken.
What's New and Improved:
Enhanced settings for Ethernet:  Microsoft is now introducing new enhanced settings for Ethernet. You will now be able to use the Settings app to configure advanced Ethernet IP settings. The company has also added support for configuring a static IP address as well as setting a preferred DNS server. You will now be able to access these settings on the connection properties page under IP settings.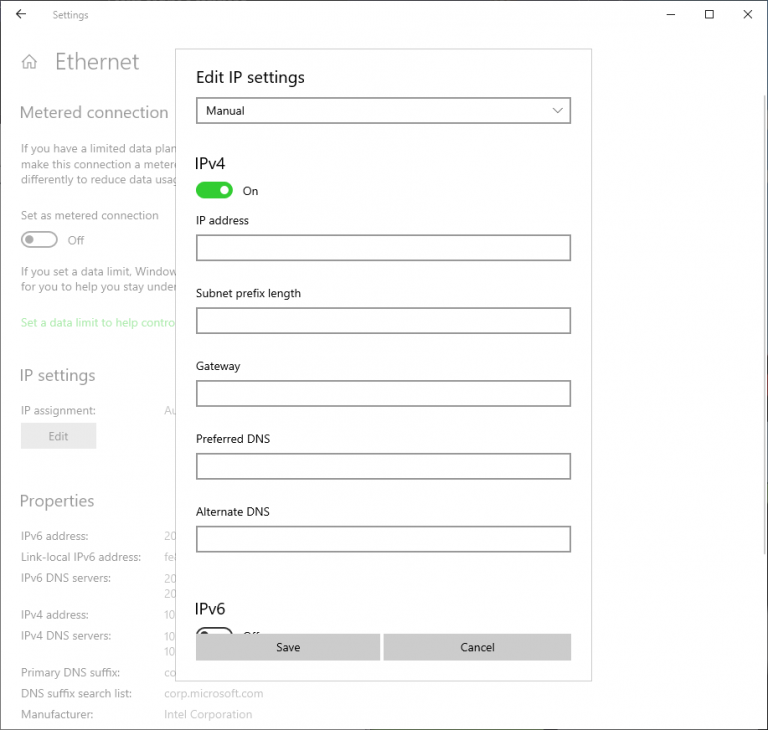 New icon for disconnected internet: Microsoft introducing the new disconnected internet icon to all devices running Windows 10. This icon appears when the PC is not connected to the internet or no internet is detected. This new icon should help you quickly identify network problems so that you can take action to resolve them.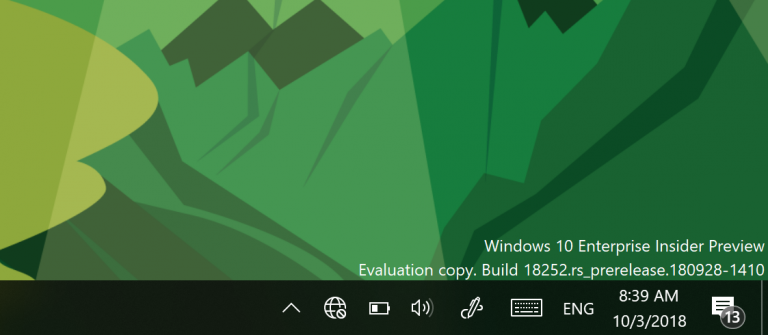 Ebrima font addition with ADLaM support: Microsoft is also introducing support for reading ADLaM documents and web pages with a new font "Windows Ebrima." The Ebrima font also supports other African writings systems N'ko, Tifinagh, Vai, and Osmanya.
What's Fixed:
An issue causing Task Manager to report inaccurate CPU usage has been fixed.
Microsoft fixed the issue where the arrows to expand "Background processes" in Task Manager were blinking constantly and weirdly.
The Windows Team has added a microphone icon in the system tray which appears when your microphone is in use.
An issue where when using dark mode File Explorer's context menu had an unexpectedly thick white border in recent builds has now been fixed.
An issue resulting in the advanced startup pages not rendering text correctly in certain languages, like Thai has been fixed in the latest flight.
The corresponding Ethernet adapter name will now be listed in the sidebar under the "Ethernet" header so you can easily differentiate Ethernet entries at a glace if there's more than one.
Microsoft fixed an issue resulting in Windows Hello not working on the login screen in the previous build (instead of logging in it would prompt you to enter a pin).
As is always recommended, please go through the list of below-known issues before upgrading to the latest preview build.
What's Broken: 
An issue resulting in Settings crashing when invoking actions on certain pages is currently being investigated by the Windows Team.
In Ease of Access, when clicking "Apply" on Make Text Bigger the Settings app will crash and the text size will not be applied.
When clicking hyperlinks the Settings app will crash.
Signing in with any credential and login fails with error 0xc000005e, after upgrading to this build. As a workaround rebooting your computer should resolve this.
Some users might get error 0xC1900101 while upgrading to this build. Attempting to update again should resolve the issue.
Some users may have an issue launching Inbox Apps after updating. To resolve this please check the following thread on the Answers forum: aka.ms/18252-App-Fix.
The latest 19H1 build 18252 is now live for Fast and Skip Ahead Ring and you can download it by going to Settings>Windows Update>Check for Updates.