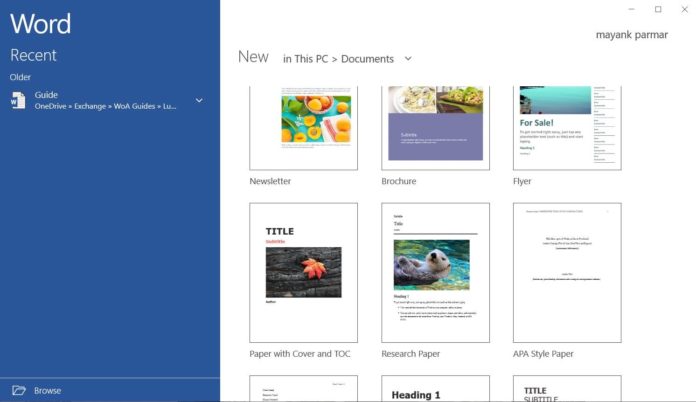 Microsoft has been working on a number of different versions of its Office apps for Windows. Microsoft has a UWP version of Office apps called Word Mobile, Excel Mobile and PowerPoint. There's also a Win32 version of the app that is updated regularly with new features. UWP apps, on the other hand, rarely gets any updates.
At Ignite 2018, Microsoft revealed that the software maker has stopped developing new features for its Office mobile app as it wants to focus on the development of the Win32 app.
Office Mobile for Windows 10 was originally designed to run on Windows Phones and tablets with a 10-inch display. But has Windows Phone been discontinued, the company is also planning to give up on Office Mobile apps and concentrate on Win32 version of the productivity suite.
In a statement, the software giant has made it clear that it wants to focus on Win32 and web apps.
"The Office mobile apps for Windows have not been deprecated. But for mobile, we are currently prioritizing development for the iOS and Android versions of our apps; and on Windows, we are prioritizing Win32 and web versions of our apps," a Microsoft spokesperson said in a statement.
What's more important to understand is that the app also worked on tablets, Surface Hub and HoloLens.