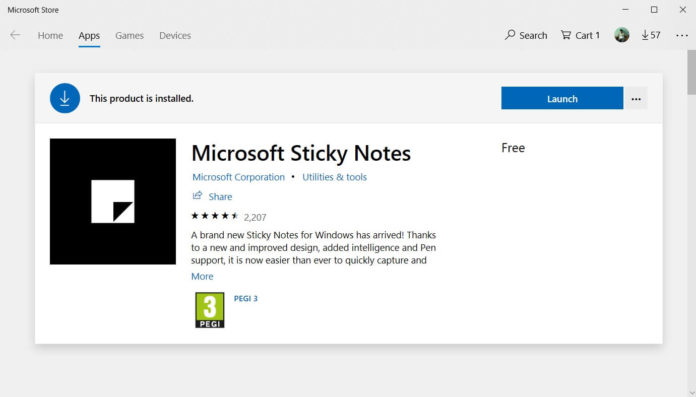 Microsoft recently launched Sticky Notes 3.0 for the Windows Insiders and today the company has started the public rollout of the app. The new revamped Sticky Notes experience is now rolling out to the Windows 10 April 2018 Update machines and it comes with the following changes.
Sticky Notes 3.0 is a major release and Microsoft has developed several new features for the app. First off, the app will now sync your notes across all your devices where you are logged in with the same Microsoft account.
What's new in Sticky Notes 3.0
Today you can download and install Sticky Notes on systems running Windows 10 April 2018 Update but not everyone will receive it at first as the update is still rolling out but eventually, everyone should be able to install it.
"Sticky Notes v3 syncs your notes across your Windows 10 devices! We've started rolling out gradually to everyone on the April 2018 Update (version 1803) or higher. If you haven't received it yet, expect to see it soon," Reza Jooyandeh, Engineering Manager for Microsoft Sticky Notes explains.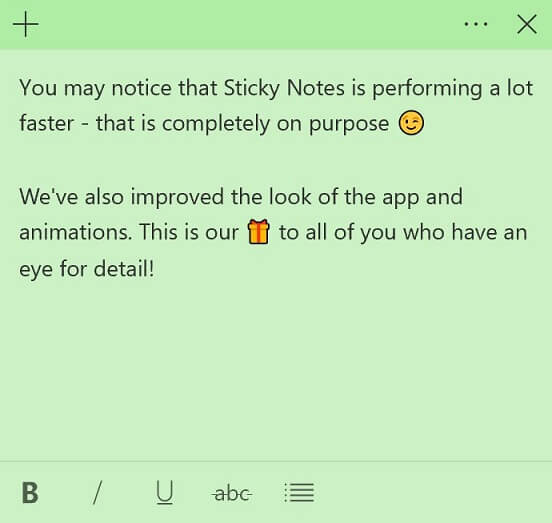 According to the changelog shared by Microsoft, the new Sticky Notes app comes with more formatting options, new animations and the performance is also better. The app also boasts a dark theme but it doesn't cover the entire app interface.
Microsoft says that it has fixed several bugs, improved UI and animations so the overall general experience is improved as well.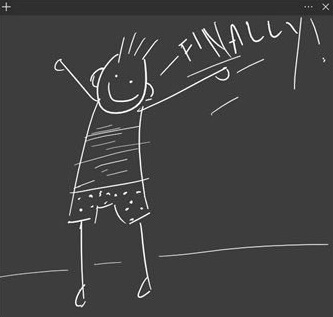 To download the Sticky Notes 3.0 on your PC, you would need to open Microsoft Store and search for the app. It's worth noting that the Sticky Notes 3.0 is available right now from the Microsoft Store but the update may not show up on all devices.
Sticky Notes mobile app is reportedly arriving soon
According to reports, Microsoft is also considering bringing the Sticky Notes app to mobile devices in order to boost syncing capabilities.
The notes that you would make on your Windows 10 will be also accessible on Android and iOS as these notes are synced to a Microsoft account in the first place. At this point, it's nothing more than a rumour. The bigger question is when Sticky Notes features will be available on Android and iOS.