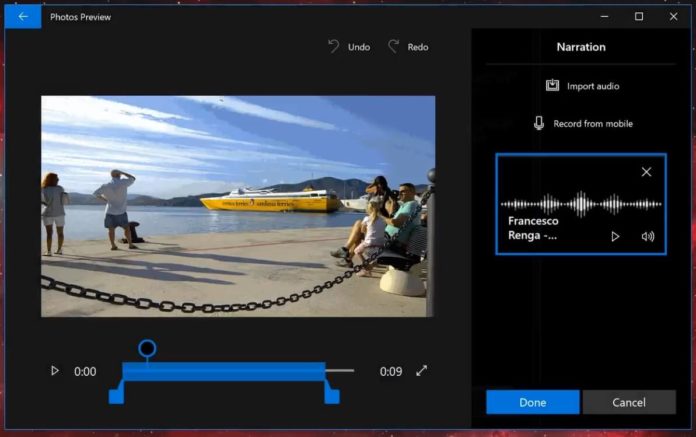 A little while ago, Microsoft Garage team launched Photos Companion for Android and iOS devices. The Photos Companion app is supposed to directly transfer photos and videos from phone to PC over Wi-Fi.
It looks like Microsoft is working on yet another interesting feature for the app. The latest preview build of Microsoft Photos app has a new option – Record from mobile. The option apparently suggests that you'll be soon able to send or transfer recorded audio from your smartphone (Android or iOS) to your Windows 10 Photos app over Wi-Fi.
To send audio from the phone, the app will require you to scan the QR code using the phone's camera.
"Use the Photos Companion app on your mobile devices to scan the QR code. Then press record on your mobile device to begin," the message reads.
"Thanks for helping Microsoft test the Photos Companion app and mobile transfer over Wif-Fi. This experimental feature may be changed or removed at any time," Microsoft explains.
Basically, you can transfer your audio recording to the PC and use it as a narration in a video creation. If you're making a short video clip, you can transfer any audio stored in the phone to the Photos app and use it in the video clip as a narration.
Microsoft is A/B testing this feature and it's not yet available for the masses. We are also not sure whether or not this feature will make it to the final release of the app.
What is Photos Companion app?
Photos Companion is yet another experimental app from Microsoft's Garage lab. The app works with Microsoft Photos app to directly transfer photos and videos from phone to Windows 10 PC over Wi-Fi.
Microsoft Garage released the app publicly in February and it aims to address the problem that users and especially students face when transferring photos to their PCs.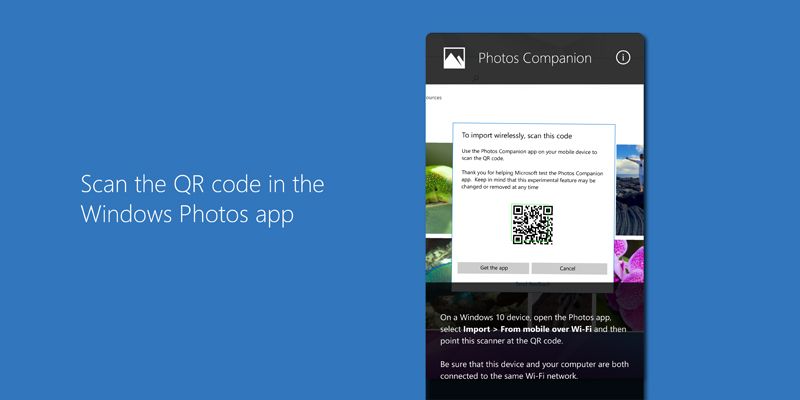 "Our solution was to build an app that would support direct wireless transfer between any phone or mobile device and the Windows 10 Photos app on any Windows 10 PC," Microsoft explained.
The Photos Companion makes the photo transferring processor easier and faster. The process is as easy as it sounds. To get started, download the app from the Play Store or Apple App Store. Follow the on-screen instructions, make sure your phone and PC are on the same Wi-Fi network, then scan a code and transfer the photos to your PC in a couple of minutes.
The Photos Companion app is a good idea and it's supposed to help millions of people set up and transfer their photos from mobile devices to Windows 10 PCs.