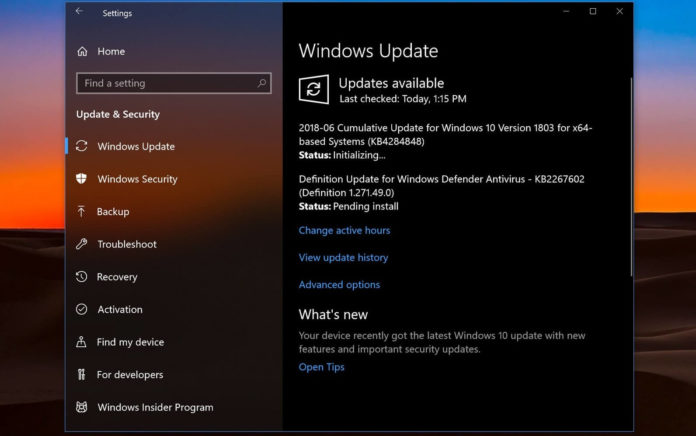 Microsoft recently announced that it is working on a new update concept for .NET Framework. The new concept will help and give the users and IT admins more flexibility over installing patches.
The new concept will be called "cumulative updates" and the .NET Framework updates will be released separately. These updates will be cumulative updates just like the monthly releases for Windows 10 and hence will include all the previously released fixes.
Microsoft says that Windows users who have enabled Windows Update on their desktop will be getting both the cumulative updates for Windows 10 and .NET Framework at the same time.
However, for the knowledge of users, Microsoft will be publishing updates separately on Microsoft Update Catalog and will carry their own KB numbers. A new Cumulative Update released will feature changes for both .NET Framework 3.5 and 4.7.2 products.
The new concept will be coming into effect with the rollout of Windows 10 October 2018 Update to the public next month and users will receive two updates one for the operating system and the other for .NET Framework.
For users on Windows 10 April 2018 Update and earlier, Microsoft will roll out .NET Framework improvements as part of operating system cumulative updates. But for users on Windows 7 and 8.1, Microsoft will be pushing out multiple .NET Framework updates for each version.
"Windows Update will orchestrate making sure updates that ship at the same time is processed together and only require a single reboot. Guidance to WSUS/IT Admins is to continue to ensure that updates are grouped and deployed together to avoid any potential additional reboots," Microsoft explains.
In short, NET Framework cumulative updates will be delivered in the following way:
If you're on Windows 10 October 2018 Update (version 1809), .NET Framework update and the general Windows Cumulative Update will be pushed to your PCs.
On older verions of Windows 10 including the April 2018 (version 1803) update, one Cumulative Update (which includes .NET Framework updates) will be released.
For users on Windows 7 and 8.1 – Multiple .NET Framework updates will be released.
For the successful installation of the cumulative updates for .NET Framework, Microsoft says that a reboot of the PC would be required.