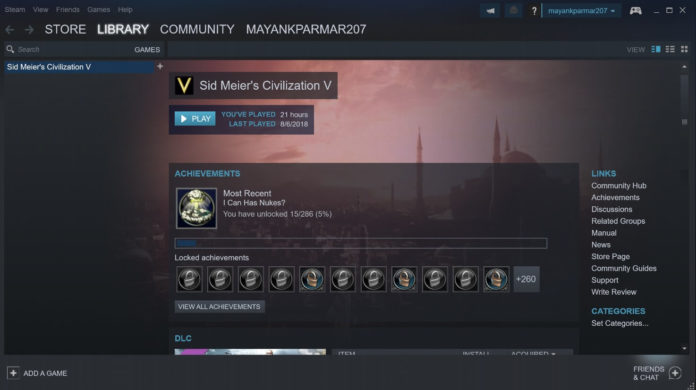 According to NetMarketShare, Microsoft's latest version of the operating system Windows 10 is currently behind Windows 7 as far as the global market share is concerned. But the latest data from Valve suggests that Windows 10 is a popular OS on Steam gaming platform.
Steam is an online platform which offers gamers the possibility to connect to a massive database providing everything from a simple game to demos along with finding purchasing details and more info.
Currently, Windows 10 holds a share of 60.62 percent in terms of adoption of the operating system on Steam. 6 out of 10 PCs running Windows 10 are being used by Steam gamers.
According to Steam data, Windows 10 share has increased by 6.22 percent versus last month. The share of Windows 10 has increased as more and more users are switching from Windows 7 to the company's latest operating system.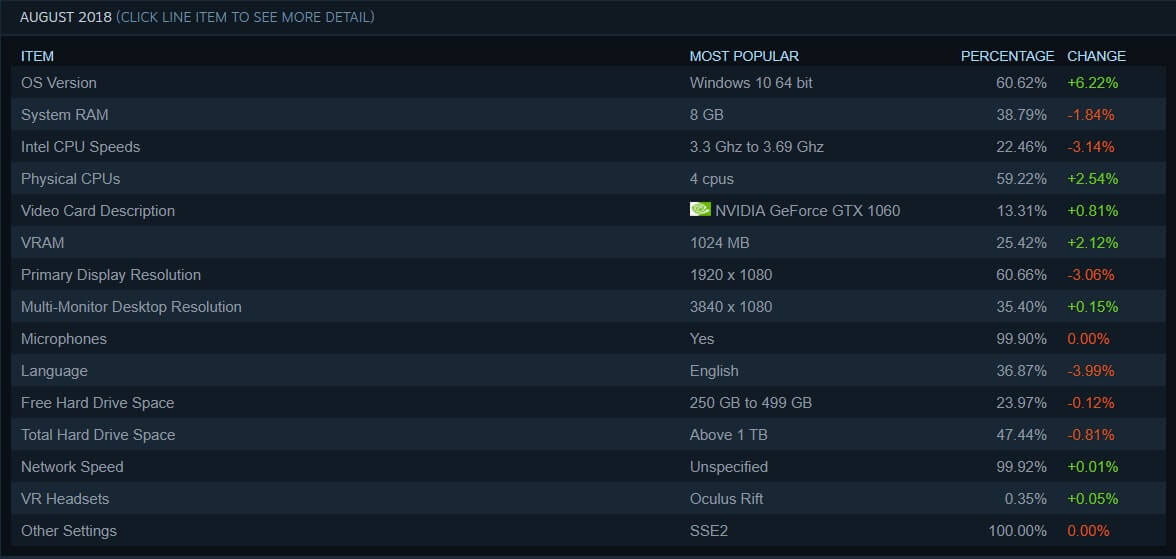 Windows currently hold a market share of 96.44 percent on the Steam systems. Windows 7 64-bit version currently holds a gaming market share of 29.17% and it has declined by 6.90% last month. In case you're wondering, Windows 8.1 64-bit hold a market share of 3.90%, up by 0.31%.
Windows currently hold the top position on Steam system beating Apple's macOS which holds 2.87 percent. Linux is third with a market share of 0.59, up by percent versus last month.
Up to 38.79 percent of users play games on PCs with 8GB of RAM and 37.85 percent of the users have at least 12GB of RAM. The rest 11.07 percent of users are running the games on the PC with only 4GB of RAM.