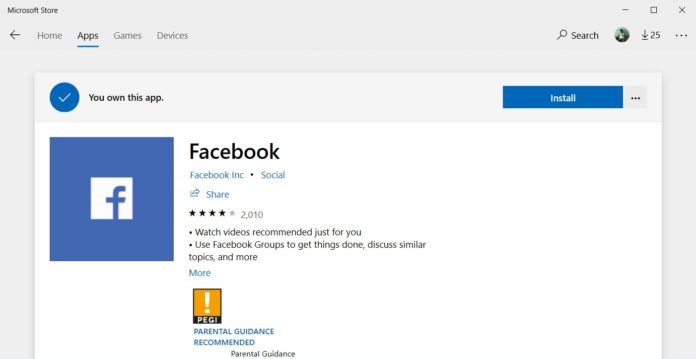 Facebook remains committed to the development of its Windows 10 app as today the social media giant has released a new update that adds a couple of improvements. The new version of Facebook's UWP app is 171.1861.39959.0 and you can download it on your PCs and tablets.
For some reasons, Facebook hasn't released the update for Windows 10 Mobile devices yet. If you have got a PC, you can open the Microsoft Store and download the Facebook app for a better experience on Windows 10.
The latest update comes with the following changes:
Facebook has improved the search bar and it no longer features those ugly borders.
There's a new notification icon that resembles the look of a bell.
You can finally react to comments on the newsfeed and the pages.
There's an option to translate the stickers section into any language.
You can customize the bio from the profile page.
New profile icon in the comments section.
Improvements and bug fixes.
In other news, Facebook recently ended support for its Windows Phone 8.1 but the Windows 10 Mobile app continues to work.
Facebook's Windows 10 app is still buggy and the performance is worse on low-end hardware. If you're interested, you can download Facebook's Windows 10 app from the Microsoft Store.