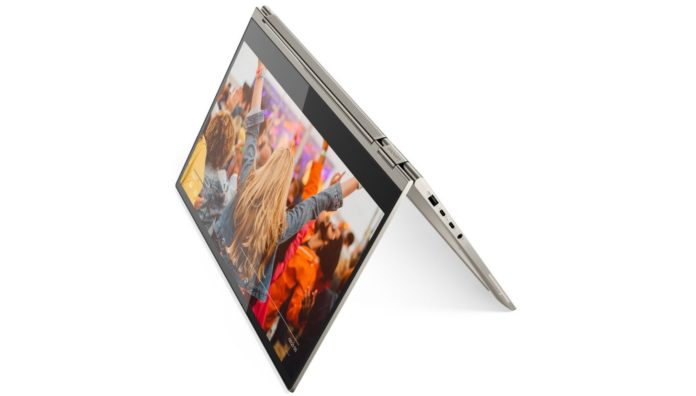 Qualcomm and Microsoft have teamed up to improve Windows 10 performance on Snapdragon processor and deliver the Always-connected experience to consumers. This idea is nothing new, Microsoft previously used ARM chipset in Surface RT and the project failed but now it seems the partnership between Microsoft and Qualcomm finally got it right.
Earlier this year, Qualcomm announced Snapdragon 850 processor and promised 30% performance improvements over the predecessor.
At IFA 2018, Lenovo announced the first Windows 10 device with Snapdragon 850 processor on board. The Lenovo Yoga C630 2-in-1 convertible was announced today at IFA and it's powered by Microsoft's Windows 10 operating system.
The Windows 10 device from Lenovo runs on Snapdragon 850 processor and it offers smartphone-like integrated 4.5G LTE connectivity.
Lenovo claims that the device can offer up to 25+ hours of local video playback on a single charge.
Lenovo Yoga C630 key features
It's a light laptop that has been crafted from premium aluminium
The 2-in-1 convertible device acts more like a smartphone, thanks to builtin 4.5G LTE Advanced Pro connectivity.
The device is supposed to offer up to 25+ hours of local video playback on a single charge.
It's powered by Qualcomm Snapdragon 850 Mobile Compute Platform that delivers improved performance over the predecessor.
Lenovo Yoga C630 specification
It features a 13.3-inch FHD touchscreen display.
Lenovo has combined it with powerful stereo speakers for enhanced sound and it's a perfect laptop for watching movies.
It's a 2-in-1 device so you can use it as a laptop or tablet.
Lenovo's latest laptop is aimed at creatives and professional. It also comes with an optional Lenovo Pen that lets you unleash the creativity. You can use it as your canvas or mark the documents with a pen.
Microsoft is working closely with Qualcomm on the design to adapt the Snapdragon processor to work with Windows 10 without compromising its performance and power optimization. According to Qualcomm, the Snapdragon 850 processor offer a 30 percent boost in performance and 20 percent better battery life over the 835.
It's worth noting that powering a notebook or a PC is a lot harder than a smartphone but if the claims are true, the Snapdragon 850-powered PCs should do fine in terms of performance, battery life and LTE speed.