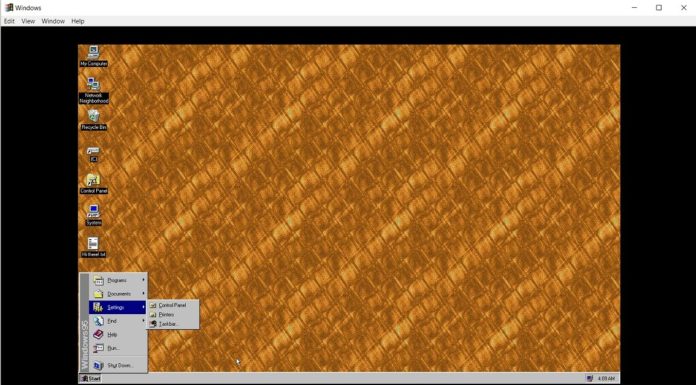 There's now an Electron app with Microsoft's Windows 95 operating system that you can install and run on Windows 10 devices. The well-known developer Felix Rieseberg has packed the full-fledged Windows 95 operating system in an app that you can run on your computer.
Windows 95 app works well on any computer, no matter what operating system you're currently using. You can get started with Windows 95 app in a matter of moments. You can download the Electron app for Windows 10 from GitHub page, install and use it.
Download and install Windows 95 app on Windows 10
Open the GitHub page.
Find and download the setup exe to install the app on your Windows PC.
Double-click the file to run the OS as an app.
That's it. You're running a full-featured Windows 95 operating system that you can access anytime.
You can now Start menu, Notepad and other tools within the app.
To exit the app, press the Esc key on your keyboard.
In a series of tweets, the developer revealed how he created the app and what's next for his project:
I put Windows 95 into an Electron app that now runs on macOS, Windows, and Linux. It's a terrible idea that works shockingly well.
Just released: Version 1.1.0 with support for Floppy Disks! Grab it from the releases page.