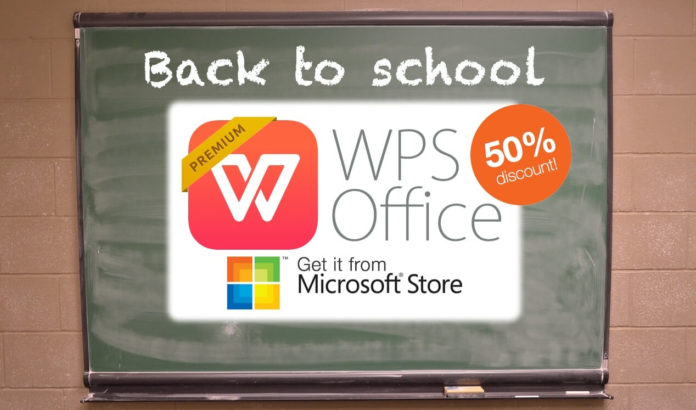 Yet another popular app is now available for download in the Windows 10 App Store. In a blog post, Kingsoft today officially launched the WPS Office for the Microsoft Store and you can download it on any Windows 10.
Kingsoft says that WPS Office is now available at Microsoft Store with a super cool that basically lets you buy the premium version with 50% off.
"Exceptionally at Microsoft Store and promotion ends on September 6th," the company said in a blog post. Here's how you can avail the offer:
Download the free version of WPS Office from the Microsoft Store
Create a free account.
Open WPS Office apps and a notification will recommend you to subscribe for the premium version.
Follow the on-screen instructions, make the payment and save 50%.
The WPS Office Premium offers the following features:
Connect up to 9 devices—PC & Android
Advanced Writer, Presentation, Spreadsheets
No ADs on all devices
Free PDF to word
Free extensive online templates
Free WPS Cloud storage
You can download the WPS Office from here.