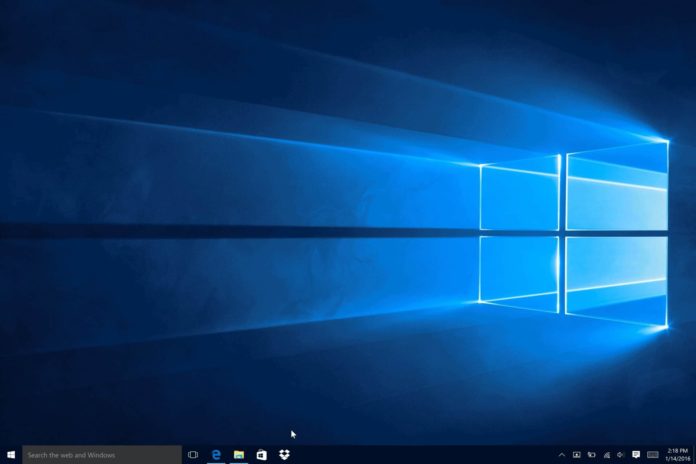 If you're still running Windows 10 Fall Creators Update, a new patch is now available for you. For those planning to upgrade their PCs manually, the direct download links for Windows 10 KB4343897 are also available.
KB4343897 for Windows 10 Fall Creators Update (version 1709) advances the system to Build 16299.611. It comes with a long list of fixes and improvements, aimed at enterprises and as well as the normal consumers.
The patch for Windows 10 Fall Creators Update (version 1703) introduces a series of quality improvements and Microsoft has published a long changelog that you can read below. There are several improvements worth highlighting, for example, Microsoft is improving both Microsoft Edge and Internet Explorer with today's patch and as well as addresses other issues.
KB4343897 is offered via Windows Update, and is also available as a manual download from Microsoft's Update Catalog page from below links. A system reboot is required after installing it.
KB4343897 Download Links for Windows 10
Windows 10 KB4343897 Direct Download Links: 32-bit (x86) and 64-bit.
KB4343897 Windows 10 16299.611 Full Changelog
First and foremost, this patch addresses the newly discovered execution side-channel vulnerability called as L1 Terminal Fault (L1TF) that affects Intel processors. With today's patch, Microsoft has also fixed a bug that may cause high CPU usage and performance degradation on some systems with Family 15h and 16h AMD processors.
The company is adding support for the draft version of the Token Binding protocol v0.16. The Internet Explorer and Microsoft Edge are also getting support for the preload="none" tag. Internet Explorer has been updated to address an issue that adds additional spaces to content that's copied from it to other apps.
On the other hand, this update does come with known issues, but it would not affect the overall experience of the normal consumers. Microsoft says it is not aware of any other major issues. It's worth noting that other fixes and improvements would be included in a future cumulative update which could be released later this month.
At this point, we're not aware of any failed installs report but we'll update the article should such problems be reported.
The other changes are aimed at enterprises and have nothing to do with the overall performance of your computer. As always, you can grab this new version of Windows 10 from Settings -> Update & Security -> Check for updates.