The Start Menu in Windows 10 works fine on most of the systems and the number of users experiencing issues with it has dropped significantly, but it appears that some are still unable to operate the Start menu's features properly.
There's a bug in Start Menu which makes it difficult to drag one app tile between two other with mouse and it exists on some systems only. We were able to reproduce the bug on Windows 10 April 2018 Update devices.
It goes without saying that rearranging the tiles on the start menu with a mouse is a really bad experience but it works fine on devices that supports touch-input. Microsoft's Jen Gentleman recommends users to file this in the feedback hub so the software giant could trace it and fix it.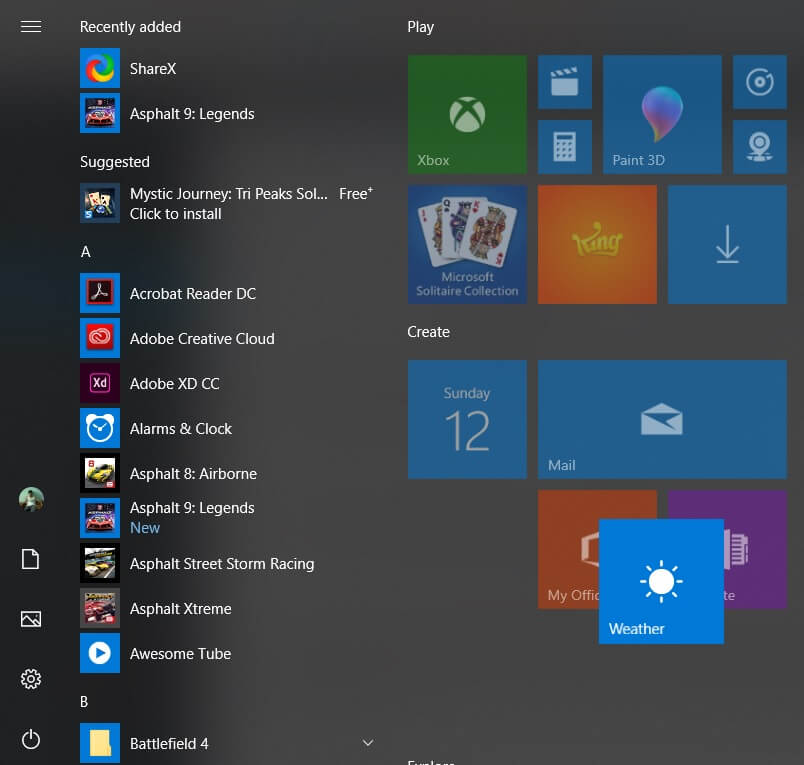 In other news, Microsoft is reportedly working on a slightly tweaked version of Start Menu. There's a chance that Windows 10 19H1 could bring changes to the Start Menu that would improve the way users interact with the menus on the left-pane.
For example, the left side pane of the Start Menu may open on mouse hover and you would need to click pictures, documents, or power options to expand them.