In the release notes of Windows 10 Build 17733, Microsoft announced that the final version of the dark theme for File Explorer is now ready as the company nears the stabilization phase of the Redstone 5 update. The new and improved File Explorer would become available to everyone with the release of Redstone 5 in the fall of this year (probably October).
The designers have once again envisioned a new modern version of File Explorer on Windows 10 and it looks good. The conceptual File Explorer appears to provide a truly smooth experience but there's a lot of work to do until it can be considered a good concept.
The entire look of conceptual File Explorer is based on a design language that Microsoft itself released last year and it also uses acrylic effect for the left sidebar and the title bar.
Microsoft describes acrylic as a type of Brush that creates a translucent texture which aims to establish a visual hierarchy.
In other news, Microsoft has confirmed that it has finalized work on the File Explorer dark theme and it should become available to everyone later this year. You can have a look at the original version of File Explorer below.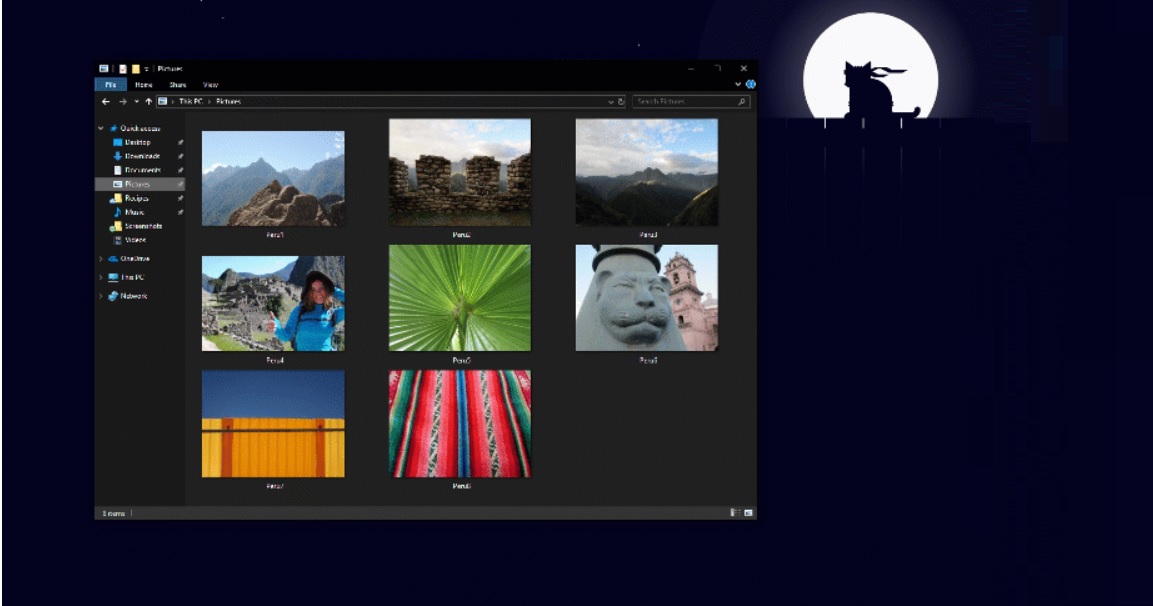 "Thanks everyone for your feedback about the XAML shadows we added recently. We're taking them offline for the moment while we work on addressing some of the things you shared with us. You will also notice that the acrylic has been removed from some popup controls. They will be back in a future flight," Dona Sarkar wrote in a blog.