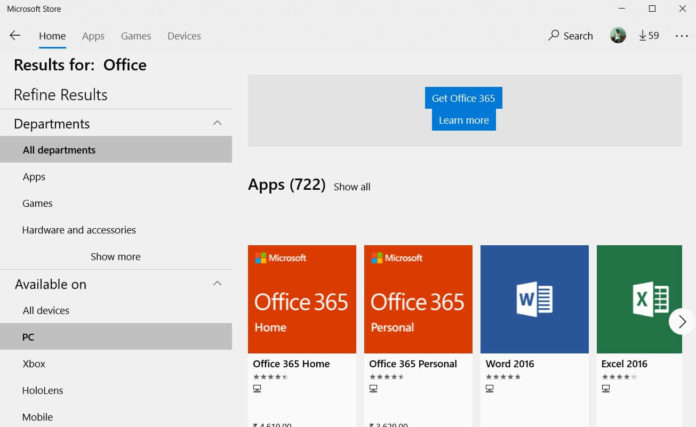 Microsoft is today rolling out the new search filtering options in the Store app on Windows 10 that allows users to find different types of content quickly. It's another server-side update so it should show up on all Windows 10 devices regardless of the Windows 10 version.
The new search experience can be triggered by searching any keyword in the Microsoft Store. The new sidebar filters experience is somewhat better than the old drop-down menu. It also looks more user-friendly since it comes with much better filtering options.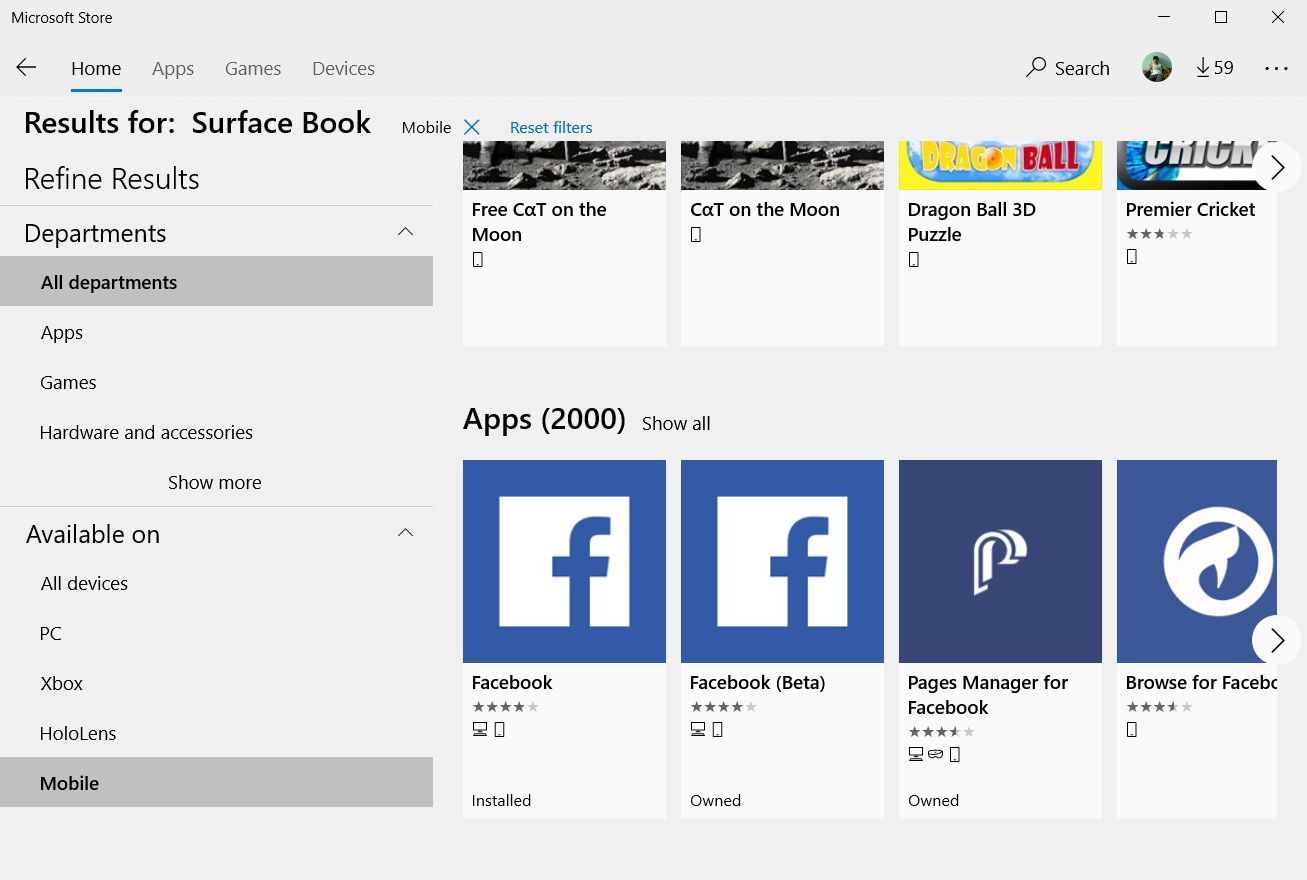 Recently, Microsoft completely revamped the store to make it look more like the web-based version and the updates are delivered more frequently. At the moment, we are seeing the new Microsoft Store in the Release Preview Ring but it should be rolling out to the general public as well.
It's not a significant update but the change is welcome and should make finding new apps, games and products in the Microsoft Store even easier. Are you seeing the new search filtering option? Let us know in the comments below.