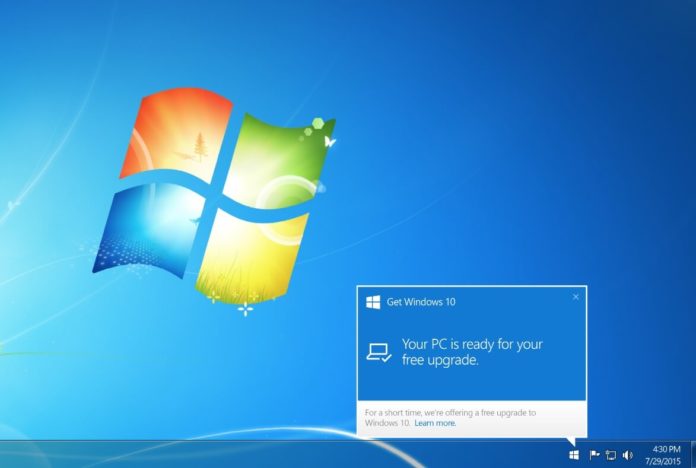 Windows 7 will reach the end of support in January 2020 and it appears that Microsoft is working with its partners to make everyone aware that Windows 7 support is approaching its end. This will eventually help the users upgrade to Windows 10 which is the most secure version of Windows.
It's quite obvious that Microsoft is using this opportunity to convince users to upgrade to Windows 10 before Windows 7 hits the end of support deadline.
"Because of those reasons and more it's time to get to Windows 10 and modern commercial devices," said Louisa Gauthier, product and marketing leader, Microsoft at the company's Inspire event.
"Why is end of support so important for us? Because it is a huge opportunity to get your customers to modern. It is an opportunity estimated to be worth $100bn when you put together all the partner services, Office and solution opportunity over three years," she added.
"If your PC and software are more than four years old then it's time to move to a new Windows 10 device. Modern Windows devices are cheaper to manage and faster to run," she continued.
It's worth noting that the campaigning starts now and it will run until the end of the year. It's likely that people who are unaware of the Windows 7 support deadline will soon start upgrading to Windows 10.